Apprenticeship Week 2021 is an annual week-long celebration of apprenticeships and is designed to shine a light on the amazing work being done by employers and apprentices across the country. The week also recognises how employers of all sizes have stepped up to the challenge during this unprecedented time.
Build the Future
"Build the Future" is the theme for #NAW2021. The aim is to encourage everyone to consider how apprenticeships help individuals to build the skills and knowledge required for a rewarding career.
The A to Z of apprenticeships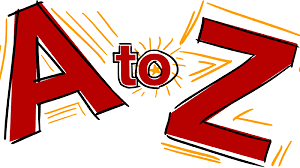 We thought we would start the #NAW celebrations with an A to Z of Apprenticeships:
"The Sales Apprenticeship is not only teaching me new skills, knowledge and behaviours but it is also giving me the confidence to utilize the skills I already have."

Prem Singh, Pearson
J – Job Satisfaction
"Undertaking the Level 4 Sales Apprenticeship at Portakabin with Mercuri has enabled me to start my career successfully. The new skills, knowledge and behaviours I'm learning have really helped to boost my confidence in this sales role."

Amber Lea, Portakabin
"The growth in Charlotte over the past 12 months has been phenomenal. She continues to impress me with her willingness to support the team and her increased confidence. Charlotte has very much become an integral and valuable part of the team."

Rahela Begrom, Portakabin
S – Safeguarding | Sales Executive Level 4 | Skills
T – Team Leader Level 3 | Trailblazer Group | Traineeships
U – Unique Learner Number (ULN). The Unique Learner Number (ULN) is used to match a student to their Personal Learning Record (PLR). The PLR is an online lifelong record of their achievement that can be shared with colleges, universities and employers.
Further apprenticeship information
Your thoughts
We would love to hear from you. If you are an apprentice send us your thoughts on one, or all three, of the following:
What were your motivations for becoming an apprentice?
What would you say is your greatest achievement so far?
How has your role adapted during these unprecedented times?
Are you an apprentice employer?
What would you say are the unexpected benefits of apprentices in your organization?