Living in an increasingly changing world, never more than in 2020, it is essential that we focus on our mental wellbeing and physical health.
Different working routines.
Health concerns.
Increasing reliance on technology for our interaction with others.
All of the above have an impact on our mental health and it is imperative to our wellbeing to be mindful of this and take proactive steps to help ourselves. There are numerous things we can do to support this. From talking to a friend or colleague and physical activity to accessing the insightful content available from organizations such as Amazing Apprenticeships. Whatever your situation, whether you are working and learning from home or gradually returning to your workplace, consider your own resilience and stress management techniques.
Are you making a gradual return to work?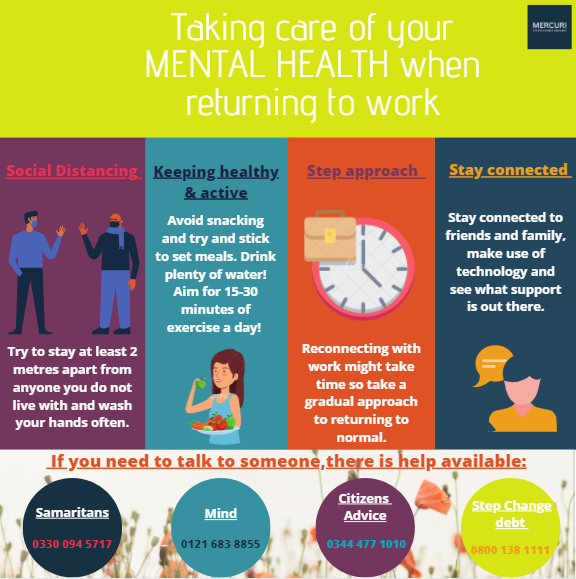 Or are you working remotely?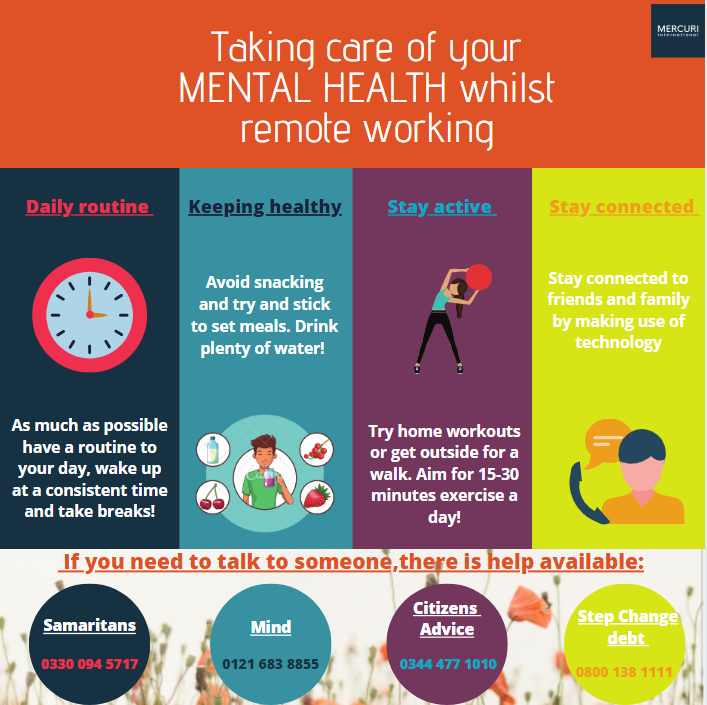 A recent anonymous poll submitted by a Google employee on Blind (which has 3.6 million users) asked "Is working from home hurting your mental health?". 66% of the 9726 responses stated that working from home was hurting their mental health. To offset the negative side, businesses need to think about the collaborative process in a different way. Technology plays a major part, with video conferencing the most obvious tool to give a sense of community and 'belonging'. (This is from an exerpt from our "Grow Your People E-Book".)
Healthy minds
In a recent webinar on developing a happier more productive workplace Mike Thompson from Gen. Healthy Minds detailed that one third of employers are reporting a rise in mental health issues among young people starting their careers. The survey of 711 corporate and SME employers also revealed a 40% increase in absence or sickness, with 26% reporting lower productivity because of mental health issues.
Mike talked about training our brains to be more positive to help us rise to challenges and be happier at work and home. Building resilience, taking time off to recover if you do a stressful job like selling, and using mindfulness to understand your thought process.Workplaces need the right pieces of the jigsaw in place to help people thrive. These include:
Creating a supportive community, where people really understand mental health and wellbeing.
Developing positive behaviours.
Providing online advice/support to help people deal with difficult challenges in workplace can get support.
Making sure specialist care is available when needed.
Resources available: