Budget news: The enhanced apprentice incentive should create an 'assumption to train'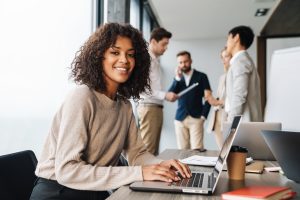 As predicted, in this week's budget the chancellor announced that the apprenticeship incentive will be extended and enhanced.
Up until the end of September 2021 employers will receive £3,000 for each new hire signed on to an apprenticeship programme, regardless of age.
It's a substantial cash boost designed to insulate businesses against some of the risks associated with recovery.

You'd expect us to be delighted with this news, and we are, but perhaps not for the most obvious reason. Yes we expect it to lead to an increase in demand, but we also hope the provider sector will use the opportunity to persuade employers to change their view on what it means to be an 'apprentice'. Mercuri will definitely be leading the way!
"There's no doubt that the label comes with a lot of baggage, but boiled down to basics an apprentice is simply somebody working in a role whilst receiving best in class training to improve their performance."

Alistair Heron, Apprenticeship Consultant, Mercuri International UK Ltd
Put like that, why wouldn't you want more of your people signed up? Why wouldn't you want to hire the type of person eager to continue learning and improving? Training helps people to thrive during a challenging period of change.

Our appeal to employers: would be to consider where you're planning to recruit over the next six months and then think about apprenticeship programmes that map to those roles. From entry level to senior management, candidates willing to commit will deliver more.
News insights about the apprentice incentive