Remote learning for apprentices
We are working with our apprentices and employers delivering apprenticeship programmes. They are delivered through a combination of multi-format learning methods and are ideal for remote working. Talk to us on 0330 9000 800 about our apprenticeship programmes, from the Level 4 Sales Executive and Customer Service Specialist to the CMI accredited Team Leader and Operations Manager.
£3,000 pounds for each apprentice hired, regardless of age until September 30th 2021.

Rishi Sunak, Chancellor of the Exchequer
Apprentices: Making impact
Information from the Institute for Apprenticeships on common FAQs relating to COVID 19. Further information from the Institute for Apprenticeships and Further Education – A table that includes all apprenticeship standards with temporary discretions or other flexibilities, which go above and beyond their full guidance.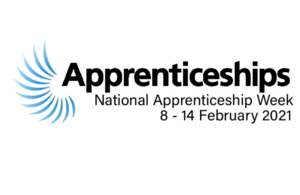 #NAW2021
Although we started this glossary to celebrate National Apprenticeship Week it is here to give you a guide to apprenticeships. providing you with a clearer understanding of what impact they can have on your organization. The goal is to highlight the talent, energy and value Apprentices bring into the workplace.
"Because we're having the time to train and develop and work on those soft skills, already we're seeing benefits including a 16% increase in our average order value."

Rob Omar, CCS Media
Look Beyond:
Traditional routes into employment.
Traditional hiring routes.
Old preconceptions around apprenticeships.
What is an Apprenticeship?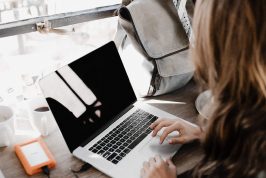 An apprenticeship is a genuine job. Apprenticeships combine practical training in a job with a range of learning and study formats. An apprentice will:
– Work alongside experienced staff.
– Gain job-specific skills.
– Earn a wage and get holiday pay.
– Be given time for study specifically related to their role (the equivalent of one day a week). Mercuri's apprenticeship programmes embrace remote learning and remote working with a combination of blended learning methods.
Anyone can be an apprentice – Find out about our graduate sales academy at Emerson. Even if you've been in your current role for a number of years you can become an apprentice, it just means you are undertaking a professional development programme alongside your job.
Apprenticeship Levels
Our apprenticeship programme levels are between Level 3 and Level 5. What does this mean? Check out the government website for further details on apprenticeship levels. The level 3 qualifications are equivalent to A level. Our Sales Apprenticeship Level 4 is a higher apprenticeship and equivalent to a certificate of higher education (CertHE) or higher national certificate (HNC). The Operations Manager Level 5 is the equivalent of a foundation degree or higher national diploma (HND).
What can you earn?
The national minimum wage (NMW) for apprentices is £3.90 per hour (April 2019). The apprentice NMW applies to learners aged under 19 or aged 19 or over and in the first year of their apprenticeship. Apprentices aged 25 and over, and not in the first year of their apprenticeship, will be entitled to the National Minimum Wage.

This is the legal minimum pay per hour, most learners receive more. Further details on salaries and entry criteria in specific apprenticeship occupations can be found on GOV.UK, just search 'apprenticeships'. To discover more about a career in sales and what you can earn check out the sales hub designed for sales apprentices.
Why should you consider an apprenticeship?
Earn a real wage.
Be trained in the skills employers want.
Set yourself up for the future.
Apprentices enjoy marked salary increases when they complete their training. Those completing a higher apprenticeship could see increased earnings of an estimated £150,000 over their lifetime.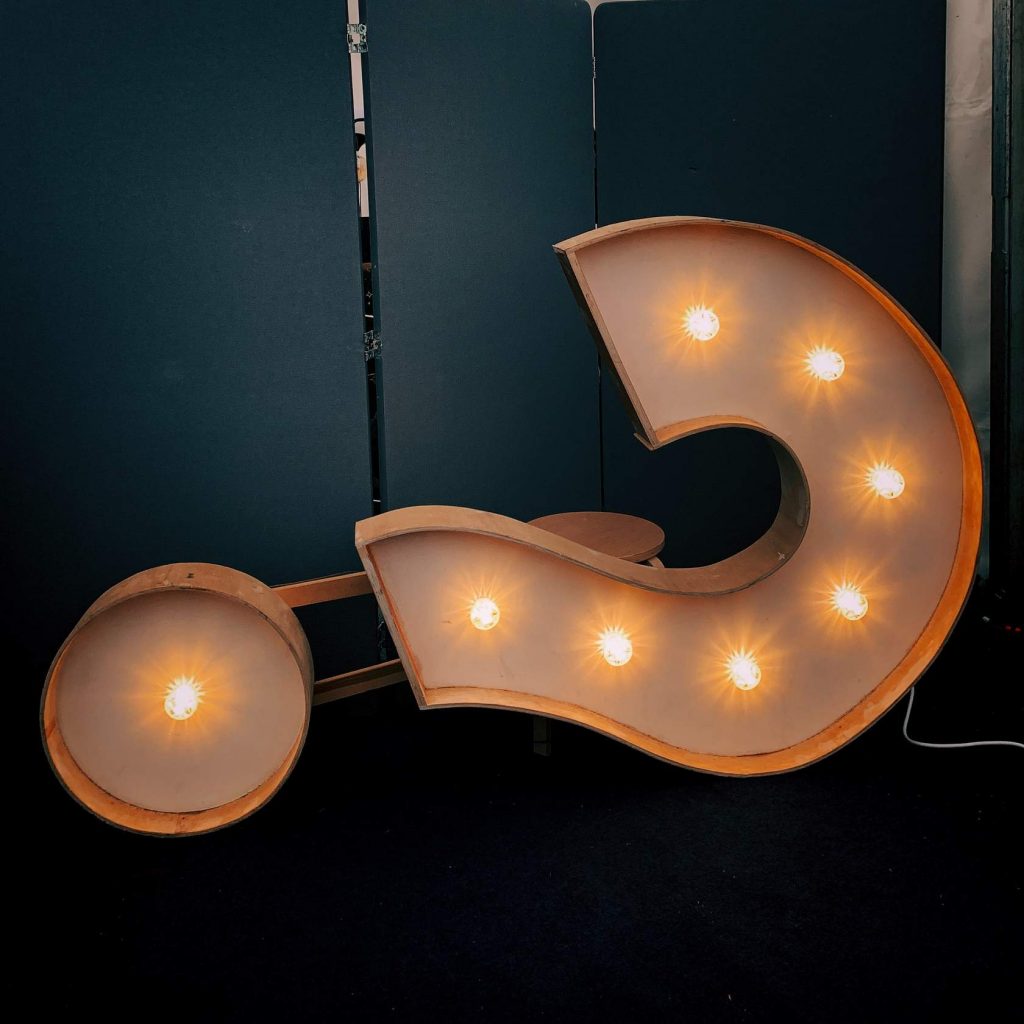 How many hours per week will an apprentice work?
Apprentices have the option to work full time – for a minimum duration of 30 hours per week or they can choose to work part time. Their Apprenticeship programme duration can be pro-rata'd (i.e. proportionally made longer than the suggested duration) to ensure they are given sufficient time to achieve and pass EPA.
What is 20% off the job?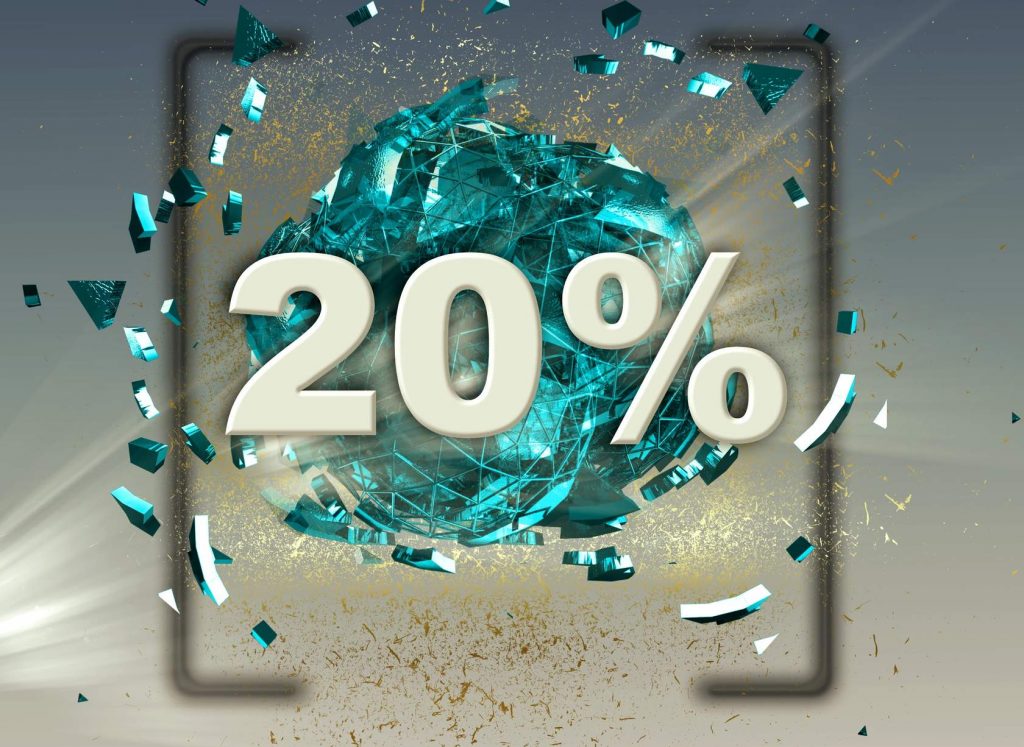 Off-the-job training is a statutory requirement for an English apprenticeship. It is training received during normal working hours, for the purpose of achieving the knowledge, skills and behaviours referenced in the apprenticeship agreement. Normal working hours means paid hours and excludes overtime.
The time spent on off-the-job training should be at least 20%. The employer must allow time to complete the apprenticeship within the working hours.
Apprenticeship related acronyms:
Apprentice– An apprentice is a person engaged under an apprenticeship agreement (or alternative arrangement). Apprentices are employed. They work alongside experienced staff, gain job-specific skills, earn a wage, get holiday pay and time for study related to their role.
Apprenticeship agreement– An agreement between an employer and an apprentice in accordance with the Apprenticeships, Skills, Children and Learning (ASCL) Act 2009 sections 32 to 36
Apprenticeship Levy- The apprenticeship levy is a levy on UK employers, who have an annual pay bill of more than £3 million, to fund apprenticeships. The levy is charged at a rate of 0.5% of an employer's pay bill. Non-levy paying employers will share the cost of training and assessing their apprentices with government – this is called 'co-investment'.The co-investment rate has changed for new apprenticeships starting on or after 1 April 2019. You will now pay 5% towards the cost of apprenticeship training. The government will pay the rest (95%) up to the funding band maximum. Check out the latest news for Non-levy paying employers. Talk to one of our Apprenticeship Consultants if you have any questions about the apprenticeship levy.
Education Inspection Framework – The education inspection framework sets out how Ofsted will inspect state schools, further education and skills providers, non-association independent schools and registered early years settings in England.
Eligibility– The criteria an individual must meet to be able to do an apprenticeship and get apprenticeship funding. For example, their age, right to work in England, amount of prior learning and the duration of training needed. There are also criteria that an apprenticeship training programme must meet.
ESFA– Education Skills Funding Agency
The ESFA brings together the former responsibilities of the Education Funding Agency (EFA) and Skills Funding Agency (SFA) to create a single agency that is accountable for funding education and skills for children, young people and adults.
Employer agreement– A legally binding agreement between an employer and the Education and Skills Funding Agency (ESFA). Employers must accept this agreement to get or reserve apprenticeship funding.
OFSTED – Office for Standards in Education, Children's Services and Skills
Ofsted inspect services who provide education and skills for learners of all ages. They also inspect and regulate services that care for children and young people.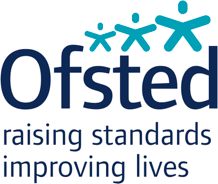 EPA– End Point Assessment
Rigorous, robust and independent assessment undertaken by an apprentice at the end of training. EPA tests that the apprentice can:
Perform in the occupation they have been trained in.
Demonstrate the duties, Knowledge, Skills and Behaviours set out in the occupational standard.

RoATP – Register of Approved Training Providers
Organisations that are eligible to receive government funding to train apprentices.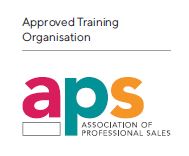 APS – Association of Professional Sales
The Association of Professional Sales is the only independent organisation who understands the needs of global sales organisations. It can assess, validate and recognise sellers across providers, companies, and countries. The APS is the end point assessor organisation for Mercuri's Level 4 Sales Apprenticeship.
KSB – Knowledge, Skills, Behaviours
These are defined as the competences an apprentice will need to demonstrate. The KSBs will form the basis of the apprenticeship's on-and-off-the-job training.
RPL– Recognition of Prior Learning
Recognition of prior learning is an assessment process that involves assessment of an individual's relevant prior learning (including formal, informal and non-formal learning) to determine the credit outcomes of an individual application for credit.
Personal learning Record (PLR)– ​The personal learning record (PLR) allows individual apprentices access to their past and current achievement records. These can be shared with schools, colleges, further education training providers, universities or employers when making an application to further their education, training and employment.
LDC – Learning Development Coach The Learning and Development Coach will support the Apprentice with progress reviews to guide and assess. They are the main point of contact for the Apprentice. Find out about Mercuri's Learning and Development Coaches.
ULN – Unique Learner Number – widely used in schools and Further Education and increasingly used in higher education.
Gateway – This the point when the Apprentice is almost there and End point Assessment Ready. This must be agreed by the employer organisation, the Apprentice and the learning provider.
Trailblazer group – A group of professionals representing employers involved in developing an apprenticeship standard; recognised by the Institute of Apprenticeships as representative of those who employ people in the occupation. The Level 4 sales apprenticeship standard has been created in conjunction with 29 companies including: Mondottica, Bauer Media, BT, Warburtons, CPM, Whitbread, GlaxoSmithKline, Eric Richmond Limited, Singletrack Limited, Koru, iSales, Pepsico.
Break in Learning – When an individual takes a break of at least 4 weeks from their apprenticeship but plans to return to it in the future. For example, illness, maternity leave or parental leave. This does not include bank holidays, annual leave, redundancy or withdrawals.
Commitment Statement – A statement held by the main provider, the apprentice and their employer. The commitment statement sets out how the apprentice will be supported to successful achievement of the apprenticeship. It must be signed by the apprentice, their employer and the main provider. All three parties must retain a current signed and dated version.
Functional Skills – Paid for delivering the end-point assessment as part of the agreed apprenticeship programme.
Levy-Paying Employer – An employer with an annual bill of over £3 million.
Non Levy Paying Employer – Any employer with an annual bill of less than £3 million can still access levy funded apprenticeships. They can co-invest with the government. This means the government will pay the 95% towards the cost of apprenticeship training and you as an employer will pay 5%.
National Apprenticeship Week 2021
National Apprenticeship Week 2021 aims to shine a light on the amazing work being done by employers and apprentices across the country. Find out about our webinar on Sales Apprenticeships taking place during #NAW2021 with special guests from Royal Mail and St Modwen Homes.
Useful websites
Apprenticeship articles and webinars: