We inspire sales teams to outperform
We bring learning to where your employees are, with engaging sales training formats and relevant content Whether it's standard off-the-shelf or customized, learner-driven or led by our experienced trainers – we create advanced innovative learning solutions, tailored to your needs.
Our virtual instructor led sales masterclasses offer a stimulating skills development experience. The VILT simulates traditional classroom learning, whilst eliminating close contact and travel costs. Shorter sessions spread out over three weeks minimizes business disruption. Each masterclass is run over three weeks as 4 x 2.5 hours sessions supported by a short onboarding session and an online learning path with e-Learning modules.
Key Account Management
Key Account Management (KAM) is evolving – are you up to speed? We all know that key accounts are business-critical and that we should have a good KAM strategy in place – but exactly why? And how?
We take a quick look at the importance of KAM – Read the Handy KAM blog.
"All our sales training programmes can be undertaken remotely and are perfect for home working."
Integrated learning experience
With our digital learning experience, you get a cost and time efficient way of learning, anytime, anywhere and across multiple devices. It easily integrates into your existing tools to simplify the end-user's experience. You can also monitor and keep track of learner progress in real-time with customizable dashboards. Our digital learning paths are the quickest and easiest way to benefit from Mercuri's innovative sales training: Remote Selling; Key Account Management; Essential Selling Skills; Effective Leadership; Opportunity to Order; Value Based Selling.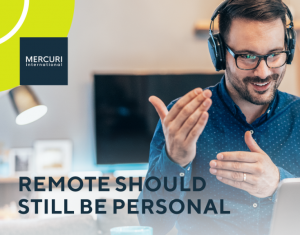 Best-in-class trainers will increase awareness and improve skill development. Our Instructor Led Training is also available as virtual learning. Sales Training Programmes can be tailored to your needs, often built around these core topics:
---
Personalized sales training
With personalized training you work with content and format on an individual level. We also provide you with suggestions as to the next level of learning.
"It was clear we would need a blended learning approach."

Rainer Stern, SAP
Coaching
Our certified coaches provide support and guidance on how to deal with specific situations, tools and tips that are easily applied in day-to-day business, and awareness of individual strengths and development areas.
Mercuri, as a sales consultancy and training company, has a 60 year track record of applying a strong market segment focus across the following areas:
"The workshops have been very positive and we have received great feedback on the structure and setup of the training days."

Electrolux