What a great virtual session from apprentices at the HPE Sales Academy. There wasn't an air of January blues, only an eagerness and willing to be stretched. The group of 14 learners participated in an interactive virtual learning session focused on Understanding Customer Needs. #remoteworking #remotelearning #apprenticeshipswork #salesprofessionals.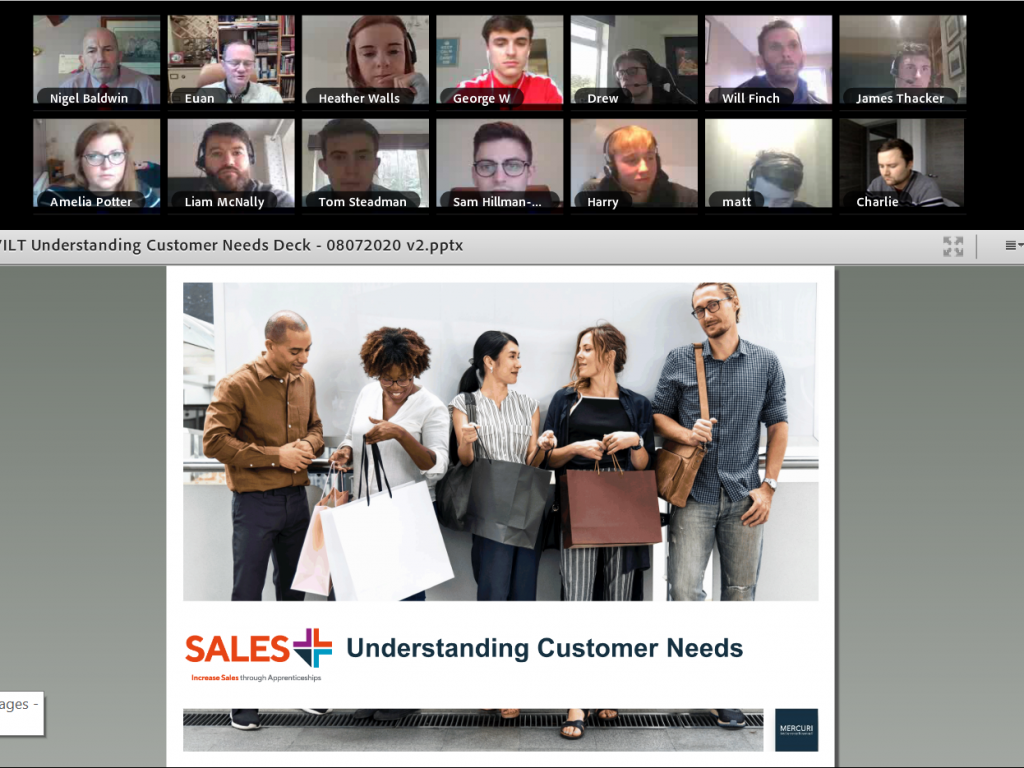 Breakout sessions
Following a high-level overview of the requirements of managing a client meeting the HPE sales professionals were divided into smaller groups. These smaller breakout sessions enabled them to practice client meetings within a secure environment. Each learner simulated being; the customer, the sales person and the observer. This interactive learning technique enables people to get out of their comfort zone and try something different.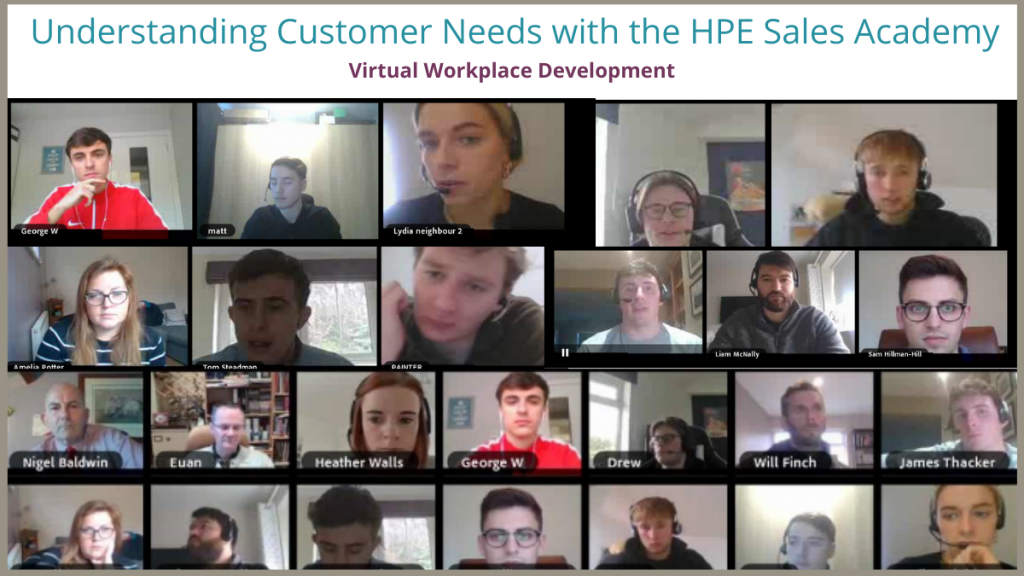 The sales funnel technique
During their practice sessions the HPE Sales Academy learners concentrated on the following:
Motivating the customer to answer questions and open up.
Thinking about questions to open up topics and broaden understanding.
Exploring questions to dig deeper.
Confirming questions to pinpoint precise requirements and clarify.
Summarize to gain acceptance and next steps.
"HPE are now half way through their 18 month apprenticeship programme, all of which has been delivered virtually due to the current restrictions. They have adapted to this situation really well and it is incredibly encouraging to see how the individuals on the programme have grown and developed."

Jo Griffiths, Apprenticeship Consultant, Mercuri International UK Ltd