Mercuri's Sales Apprenticeship programme is delivered through a combination of blended learning methods that is ideal for remote working. From digital learning experiences and virtual instructor led training to personalized training with certified linstructors.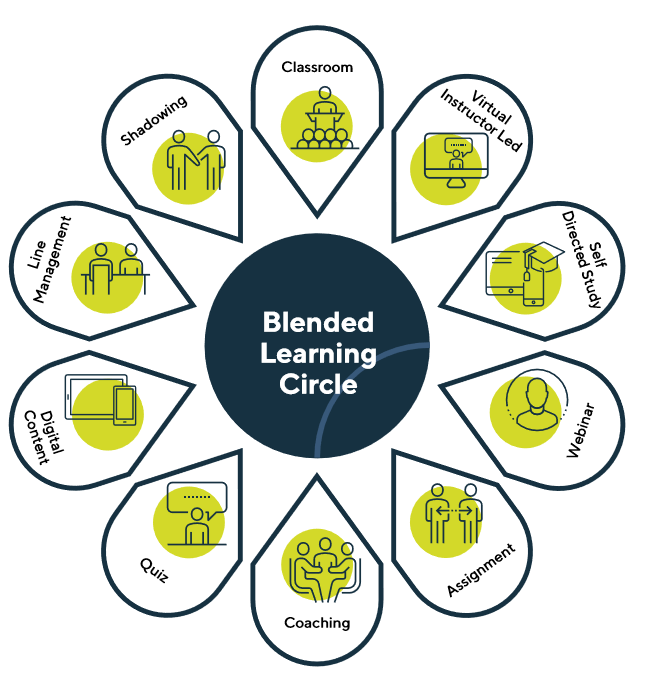 Social Distancing and Remote learning
There are 162 guided learning hours within the Sales Apprenticeship content, less than 35% utilize traditional classroom delivery methodology. To keep our learners safe we have modified that proportion to 100% virtual delivery whilst remaining compliant with EPAO guidelines. Find out more about keeping our learners safe.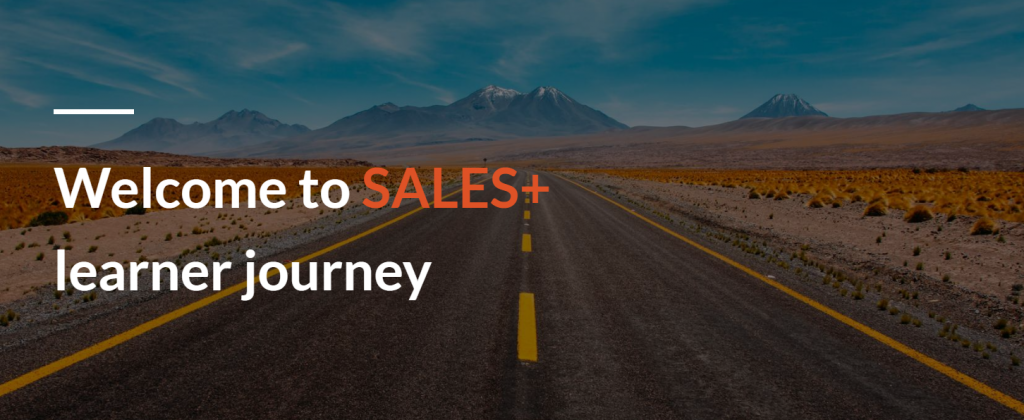 The Sales+ Level 4 Apprenticeship journey will last between 12 – 18 months from the first induction module during on-boarding to completion. We have adapted all modules to 100% virtual delivery simply by aligning all the programme's face to face content with existing, virtually delivered material.
On-boarding
During this module you will complete a Competence Evaluation. Develop an understanding of the code of professionalism and personal behaviour required to sustain a long term successful career in sales.
Customer Engagement
Develop a structure and compelling techniques for managing the vital first five minutes in relationship building with a new customer.
Vision, Value and Strategy
Understand how businesses operate which provides the insight necessary to make a professional sales approach to customers and prospects.
Customer and market understanding
How to approach market segments with a tailored offer which presents the strongest argumentation for you products and services.
The Sales Person
Time management and how to make optimum use of available sales time. An in-depth understanding of personal motivating factors and how to maintain focus and positivity. Working style and preferences in a team selling situation.
Understanding Customer Needs
Maximizing the impact of market intel to enhance your digital marketing activities and gain more leads.
Sales planning
Have the ability to choose the best opportunities. Following those to completion in the most effective way with the most convincing offer.
Presenting solutions
The behaviours and techniques which will guarantee professional, compelling and confident sales pitches and presentations.
Understanding customer needs
The core skills around questioning. Listening and summarizing necessary to conduct engaging customer fact finding meetings.
Handling objections and closing
How to empathetically and professional reduce and eliminate customer concerns and resistance in order to complete the sales process and win business.
Financial understanding
The confidence and ability to understand the key financial drivers from both customer and seller perspectives including; top line revenue, margins, profit, discounting and sales costs.
Pro-activity and relationship building
Develop and improve business relationships. Understand decision making processes and engage with stakeholders to strengthen sustainable sales relationships.
Negotiating
Prepare for, structure and execute a professional business negotiation by maximizing the strength of your offer and meeting the other party's needs.
Continuous Professional Development
Recognising areas to improve personal sales capability and access support to achieve sustainable improvement in performance and confidence.
Your END POINT ASSESSMENT will include:
Work based project
Presentation including a sales pitch
Professional discussion supported by a portfolio of evidence
Grading decision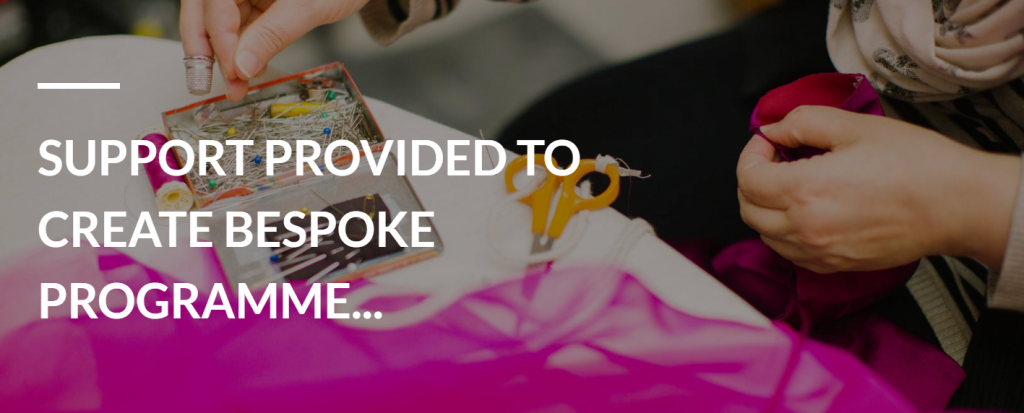 Find out more about Sales Apprenticeships
Call 0330 9000 800 and talk to our Apprenticeship Consultants and find out more about the Level 4 Sales Apprenticeship learner journey:
Starting dates and location
Entry requirements
Investment
Tutor support and additional workplace support throughout
20% off the job