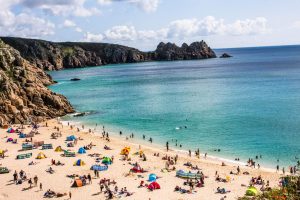 We are always looking for an opportunity to share a summer image but however much the summer has some positive attributes: Sunshine; Light nights; Holidays; Festivals…I will always prefer the thought of getting ready for autumn!
Leaves falling, halloween, boots and tights, dark nights, bonfires, the back to school mentality! It's just my preferred season. 🎃 If you also favour the "Back to school" mentality of fresh opportunities and new challenges there are a number of things you can consider in your autumn plans:
Virtual Instructor Led Sales Training
Consultative Style Selling works; the few who do it well are top performers. When sellers focus on customer objectives they create more value, which results in bigger deals, and ultimately, a more differentiated market position.
It sounds simple but look after your existing clients:
"A 5% increase in customer retention can result in a 25% gain in profit. Customer retention is a key outcome from demonstrating good Key Account Management
The Sales Conference 2021
The Sales Conference, taking place on November 18th 2021, guides leaders into the future of sales with inspiration and insights. Are you in? Read more about some of the keynotes for this year – more keynotes will be presented shortly.
Holidays are good for your career and your wellbeing
Regardless of the season taking a holiday, in summer, autumn, winter or spring, is good for your career and wellbeing. In a recent report we looked at the link between wellbeing & productivity. A happy workforce is not just a goal, but essential to long-term business growth. But what are the implications of not being at work at all? Read now