Fundamental British values' reflect those that we promote to our apprentices. They comprise:
Democracy
The rule of law
Individual liberty
Mutual respect for and tolerance of those with different faiths and beliefs, and for those without faith.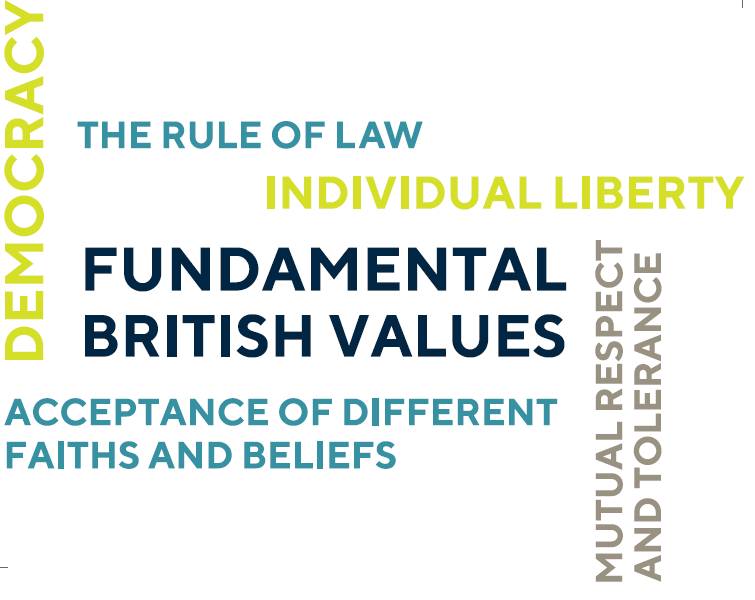 British Values underpin what it is to be a citizen in a modern and diverse Great Britain valuing our community and celebrating the diversity of the UK.
By actively promoting Fundamental British Values we aim to:
Provide a safe and engaging learning environment to impact individuals to achieve and excel.
Support learners, celebrate differences and encourage an understanding of the importance of mutual respect.
Democracy
A culture built upon freedom and equality where everyone is aware of their rights and responsibilities. An example of this is joint decision making, team meetings and giving and receiving feedback.
The rule of law
The need for rules to make a happy, safe and secure environment to live and work. An example of this is legislation, agreed ways of working, policies and procedures and how the law protects you and others.
Individual liberty
Protection of your rights and the right of others you work with. An example of this is equality and human rights, personal development, respect and dignity and values and principles.
Mutual respect and tolerance
Understanding that we all don't share the same beliefs and values, respecting the values, ideas and beliefs of others whilst not imposing our own others. An example of this is embracing diversity and the importance of religion and traditions.
Equality, Diversity, Inclusion
Equality is about the fair treatment of everyone and often linked to the legislative framework in the UK, The Equality Act 2010.
Diversity is the mix of people.
Inclusion is the culture in which the mix of people can come to work, feel comfortable and confident to be themselves, work in a way that suits them and delivers your business needs. Inclusion will ensure that everyone feels valued and importantly, adds value.
Useful links