About the course
Please note:  We want to reassure you that the wellbeing of our clients and employees is at the forefront of everything we do.  Our face to face courses are currently on hold however we are in the process of adapting these to be available as completely remote learning programmes. We will provide further details on this in due course. We will of course continue to adhere strictly to Government advice, whilst remaining fully committed to providing an ongoing service to clients across all areas of our business. 
Consultative Selling Skills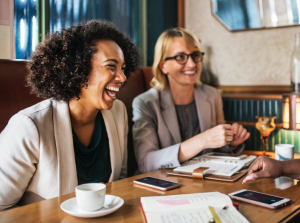 Our established and popular two day Consultative Selling workshop is for sales people of any experience who wish to develop a highly effective, successful and professional approach to selling.
The programme uses interactive discussions, group tasks and micro practice sessions to explore and refine selling tools and techniques and to make the learning experience fun, engaging and impactful.
What will I learn?
Professional Positioning
Managing Meeting Dynamics
Information Gathering Skills
Powerful Solution Presentations
The price discussion
Effective Objection Handling
Gaining Commitment
What are the benefits to attending Consultative Selling?
After attending our Consultative Selling course you will:
Develop a comprehensive sales approach that engages and motivates the customer to buy.
Improve skills that will enable you to manage your sales approach more effectively.
Gain confidence to improve your personal performance and succeed in your sales career.
Find out more
Please call + 44 1981 550 447 or email us to find out more about our Consultative Selling course, or to book a space on the next course.
Customized solution
Do you need another date option? Does your company have a lot of people wishing to join? Let us create a customized solution for you!
Read more