About the course
Please note:  We want to reassure you that the wellbeing of our clients and employees is at the forefront of everything we do.  Our face to face courses are currently on hold however we are in the process of adapting these to be available as completely remote learning programmes. We will provide further details on this in due course. We will of course continue to adhere strictly to Government advice, whilst remaining fully committed to providing an ongoing service to clients across all areas of our business. 
Key Account Management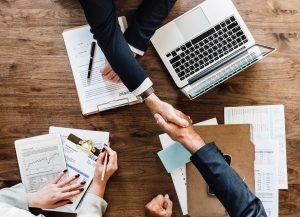 The Key Account Management masterclass takes experienced sales professionals through a process of analysis and reflection, using real life customer data to help them build a highly effective account plan for their chosen accounts.
What will I learn?
The main topics covered during the two day Key Account Management programme include:
What does Key Account Management feel like?
The Mercuri Key Account Management model
Selection criteria
Managing information and people
Objectives and strategies
Planning and measurement
Personal action planning
What are the benefits of attending Mercuri's Key Account Management masterclass?
The key outputs you will gain from this two day masterclass include:
A comprehensive toolbox for driving efficient selling activity
A clearly defined process for creating stronger and more profitable relationships that are secured from competitor activity
An established set of methods and activities that will increase the wallet share from key customers.
Find out more about Key Account Management
Please call + 44 1981 550 447 to discover more about Mercuri's Key Account Management masterclass.
Read more about best practice Key Account Management
Customized solution
Do you need another date option? Does your company have a lot of people wishing to join? Let us create a customized solution for you!
Read more