Sales Management Process Efficiency
Measuring and improving sales management efficiency is good business sense because it enables you to: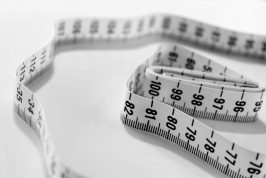 Benchmark how effective your sales team and sales managers are, this helps you focus your sales training.
Have clear insight into where good sales practice exists.
Prioritise sales management development more precisely.
Understand what quality of sales management exists and how it should improve through a structured sales training process.
Sales Consultancy to improve processes
Analyse the current efficiency levels of your sales management team and provide an accurate measurement against pre-researched world class benchmarks.
Explore how likely it is that your sales managers will achieve future sales targets. Provide a direct correlation between their existing sales management efficiency 'score' and how this relates to sales result actualisation.
Highlight where exposures exist in current sales management efficiency. What is required and in what order of priority, to strengthen overall sales management effectiveness.
Identify the specific sales management behaviours required in order to increase sales result predictability.
A clear, proven, robust Sales Management Process that will ensure a common, measurable approach to sales result fulfillment.
Find out more about how Mercuri can help you and your business.
Related content
Is your sales pipeline wishful thinking?
Sales leadership? Have your thought about a CMI accredited remote leaning programme?