Sales management is crucial to make a company succeed
We help you empower your sales teams to deliver growth. We identify where to improve process, guide your sales activities in the right direction regarding quantity and quality, and put your KPI and sales leadership model in place.
As sales manager you are responsible for the results achieved by your sales personnel. You need to take into consideration strategic and operational demands, and strike a balance between intuition and hard facts. Finally you have to ensure short term results and build up medium term ones. If you do not practice sales management that's a really hard task. But with excellent management of sales you will be able to do just that.
Mercuri International's sales management development includes:
Designing the right process
Implementing the correct measures
Supporting effective skills and behaviors in order to improve your sales performance.
Your sales managers are crucial to your organisation's sales success. But without proper sales management your sales managers may not perform the way you want them to. Mercuri International can show you how to improve management of your sales team and make the team perform the best they can.
Our work with sales managers and leaders incorporates:
Motivation and team building
Planning, monitoring and analysis of performance
Managing sales activity and sales performance
Sales coaching and development of individuals and teams
Sales Management Process Efficiency improvements
Forecasting and pipeline management
Selling remotely
Our sales consultants will help you to improve the skills, methods and effectiveness of your sales managers through a combination of:
Analysis to determine the current situation
Sales Consulting to identify where process improvements are needed
Sales training and sales leadership training and coaching – Mercuri Academy
Business simulations and business games – Celemi
Sales management is still needed
Some might ask if sales management is still needed. The answer is yes. Without proper sales management you will not obtain the results you expected. It's not enough to sit with each sales person at the beginning of the year to negotiate and set the objectives. Fixing the objectives is not a guarantee that they will be achieved. Results are only a consequence, an output – not a given. They come from the sales platform and the sales platform itself is the result of the numbers, orientation and the quality of actions taken towards customers and prospects.
Sales team motivation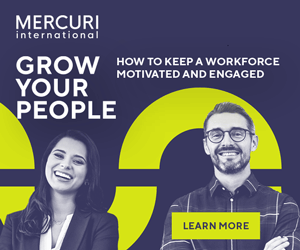 Through Mercuri's sales management programme you learn to motivate and educate your team to enable them tailor their actions to achieve the expected results. Now more than ever the key to success is an engaged, motivated workforce -and great training holds the key…it's about more than skills – it's fundamental to your long term strategy and revenue growth. Click here to download the Grow Your People E-Book. The e-book explores the changing nature of work and how training must evolve to keep pace.