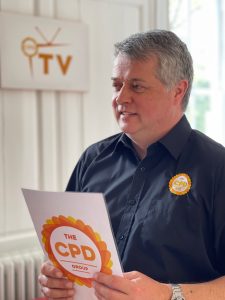 Continuing Professional Development. No one knows more than The CPD Group about the value of life-long learning. The passionate team at The CPD Group are dedicated to making Continuing Professional Development easily benchmarked, accessible, transparent and consistent for all individuals and organizations. Understanding the positive impact apprenticeships can have on an organization, Managing Director, Mick Judge made the decision to utilize apprenticeships to help with developing their commercial team.
"We feel that offering opportunities to talented young people adds a valuable depth to our team skills plus it allows us to benefit from their knowledge of modern technology and platforms."

Mick Judge, Managing Director, The CPD Group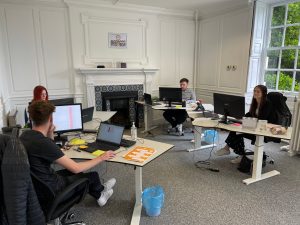 Sales apprentices
Luke, Georgia and Alex started their Level 4 Sales Executive apprenticeship programme with Mercuri in November 2020. Mercuri LDC Adrian Hackett immediately saw the enthusiasm and passion the three sales apprentices had for enhancing their sales capabilities.
"The learners at The CPD Group have really embraced the SEL4 programme and to see them transforming in front of my eyes has been amazing. These apprentices are taking the opportunity they have been given and are showing everyone that age is not a barrier to success. They should be proud of themselves."

Adrian Hackett, Learning & Development Coach, Mercuri
Starting their apprenticeship during the middle of a global pandemic always had the potential to be challenging but that does not appear to be the case. Working remotely, utilizing the Mercuri digital content and the virtual sessions with Adrian, has enabled the sales professionals to develop their skills knowledge and behaviours. The virtual practice sessions have stretched the group albeit within a nurturing and safe environment. Having this shared experience has provided them with a new-found confidence and desire to achieve.
Aptitude and Attitude
Mick and the teams in both London and Northampton have seen the benefits of having motivated and proactive sales apprentices onboard.
"These young people bring us new ideas and fresh ways of communicating to different markets through social media. Having the support from first-class apprentice tutors from Mercuri International (UK) Limited help to bring everything together."

Mick Judge, Managing Director, The CPD Group
Apprenticeships from Mercuri
To find out more about apprenticeships from Mercuri please click the button below or talk to one our Apprenticeship Consultants today. Call now.