We all have the right to be treated equally and feel comfortable to be ourselves. It's unlawful discrimination under the Equality Act if an individual or organization treats you unfairly because of: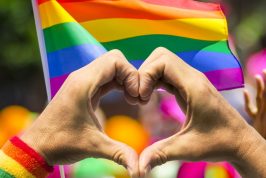 "Just listen. As training providers we tend to speak rather than listen. Make it clear you welcome feedback. You might not get it right the first time and that's okay." @NoelDunne of @create_alliance. @BAMEAppNetwork

From the Pride In Apprenticeships webinar
The Equality Act 2010 covers everyone in Britain and is designed to legally protect people from discrimination in the workplace and in wider society. It sets out the different ways in which it's unlawful to treat someone.
There are four main ways you can be discriminated against:
Direct discrimination
Indirect discrimination
Harassment
Victimization
Direct discrimination involvess treating one person worse than another person because of a protected characteristic.
Indirect discrimination can happen when an organization puts a rule or a policy or a way of doing things in place which has a worse impact on someone with a protected characteristic than someone without one.
Harrassment
Harassment means people cannot treat you in a way that violates your dignity, or creates a hostile, degrading, humiliating or offensive environment.
Victimisation is when someone treats you badly because you complain about discrimination or help someone who has been the victim of discrimination.
What to do if you are being discriminated against?
If you think you are being discriminated against you can:
Further information and advice