Industry and Solution Partners
We work in partnership with companies all over the world. Our approach is collaborative, working with strategic partners, learning solutions partners, and commercial partners to deliver tailored apprenticeships, innovative sales training and sales improvement solutions:
Institute of Sales Professionals

As an Approved Sales Training Provider of the Institute of Sales Professionals we are working with them on the delivery of the Level 4 Sales Apprenticeship. Talk to one of our Apprenticeship Consultants now.
Association of Employment and Learning Providers
We are a member of AELP. AELP is a national membership organisation that represents the interests of over 900+ organisations that deliver apprenticeships, employability support and vocational learning. Find out more about AELP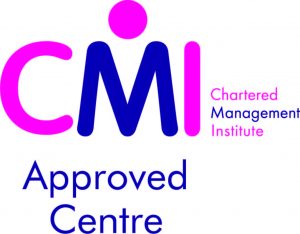 Chartered Management Institute (CMI)
Elevate your leadership and management career with our CMI accredited programmes: Team Leader Level 3 and Operations Manager / Departmental Manager Level 5.
The Apprenticeship Directory
Q Stream
Engage learners, reinforce knowledge and analyze performance. Q Stream's mobile microlearning solution is used by hundreds of customers to develop employee proficiency, help managers support their team with precision coaching and provide business and learning leaders with a way to measure training investments and hone future training and development needs. Find out more about Q Stream
Elephants Don't Forget
Bridging the gap between training and learning with Nelly, the knowledge retention app – proven to sustain learning. Read how we worked with Honeywell to transform learning using Virtual Training and Nelly from Elephants Don't Forget
Celemi
Serious & FUN Games for Learning, Sales Training and Change – Celemi create the tools you need to make difficult information easy to understand. Mercuri International is a Celemi solution provider
McQuaig
As a McQuaig Consulting Partner we will work with you to optimize the McQuaig Psychometric System – A profiling tool that enables you to benchmark a role, recruit to its requirements, develop & retain your stars. Using McQuaig will help you and your business improve team cohesion and communication.
Mercuri International is a long term strategic partner with Cross Knowledge. The partnership covers the use of digital learning and management modules to enrich Mercuri's sales training offer. We use CrossKnowledge technologies to develop, manage and roll out training packages, and the development of best practices relating to blended learning performance measurement.
Related content: