How to attract, keep and develop more Women In Sales
We are delighted to welcome back our four sales professionals to talk about Women In Sales. Chaninah Dzialoszynski from BSI, Hannah Saddington from Hewlett Packard Enterprise, Julie Nicholson from CCS Media and Lynn Siggins from Rockwell Automation will join the APS hosted webinar on Thursday 10th June 2021.

During the 45 minute session, Barry Hilton will discuss with the four sales professionals how to attract more women into sales roles. The panel will also explore issues that can impede career development and stifle ambition.
Your comments on the previous Women In Sales webinar
"Excellent panel and thought provoking dialogue around being a women in business and how we can expand and encourage the younger generation to see 'sales' as a professional career. Great session!"

Webinar delegate
The feedback and comments from the first Women In Sales webinar were fantastic. The overwhelming majority of respondents were full of enthusiasm and positivity about the session. Even the constructive comments were valid and questioned points that we would like to address given more time. Women In Sales, as a topic is highly engaging, but still has the capacity to occasionally divide opinion.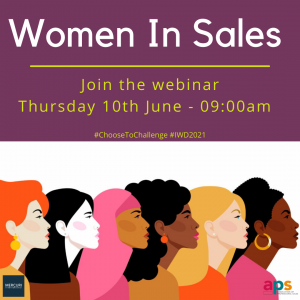 "Brilliant! Please do another!"
"Hi panel–I'm sorry that I don't agree that women are more academic and empathic and better at listening than men. Is there hard evidence behind this please?"
"What's your view on building a career in sales whilst looking at starting or expanding a family, having time off and temporary passing accounts over etc."
"Todays webinar made me feel more positive and confident in my sales role. Wonderful to listen to, thank you."

Webinar delegate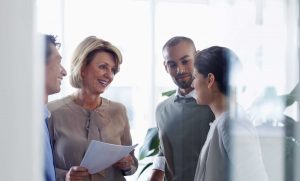 Listening to the feedback and comments, we have decided to address the specific topic surrounding attracting and keeping women in sales roles. The panel will look at initiatives they think can support this. Although we had comments asking for a more diverse panel and also why our MD Barry Hilton, a man, facilitated the panel, the majority of feedback applauded the format, the panel and Barry as a facilitator.
"Really great presenter and the panel gave their view which was refreshing to hear from four very different women."

Women In Sales webinar delegate