Mercuri's UK MD Barry Hilton and Rob Omar, Sales Director from CCS Media Ltd hosted a webinar with Ben Turner from the Association Professional Sales discussing the impact of the Level 4 Sales Apprenticeship.
History of the Level 4 Sales Apprenticeship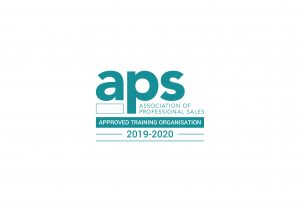 Ben explained: "Three or four years ago the APS sat down with a group of trailblazers and looked to figure out what was needed in the world of apprenticeships. We're immensely proud of starting that journey. Being part of that mission to ensure that the levy that employers in the UK are paying can be used for salespeople. Of course, initiating that process is just the beginning. It's needed people like Barry to really drive it forward and companies like CCS Media to really pick up and run the gauntlet and understand how to put that into place. It's great to have Barry and Rob on this webinar to really begin to unpack what's going on in the world of sales apprenticeships."
The Association of Professional Sales
"It would be a miss for me to not mention that of course, we drive and want people to become members of the association. We have many members on this morning and we're looking forward to following up conversations with other people around the membership of the APS. In terms of apprenticeship so the important assessment organization for the sales executive apprenticeship. That's where we come into it and hopefully, those who are part of this journey or going on this journey will have support moving forward. I've promised Barry and Rob that I wouldn't go on for ages about all the values of the APS because actually I know why people have come in today and that's to hear this conversation. I'm going to hand over to Barry."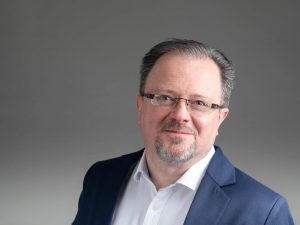 Barry explained the format of the webinar session: "We've got some very interesting points to discuss relative to the apprenticeship. Its been national apprenticeship week we are very much celebrating that together. Rob is going to give us an overview of himself, his position, and CCS Media. Then we're going to delve into what we think are very relevant and important questions related to the apprenticeship. Rob, over to you."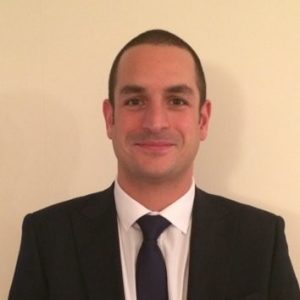 Rob: "Thank you, Barry. Just to give you a very brief overview of myself. I've been in the IT sales arena now for 24 years. The last 18 of those have been at CCS Media. I started as a sales manager and that role progressed and blossomed. When I joined, we had 3 offices, as a business now we've got 18. I've done most roles within the organization including Sales Director for the last three and a half years. I've had the privilege really to oversee apprenticeships and academy programmes. We've now got three academies and our goal is to take on 90 apprentices a year.
Just to give you an overview of the business. We're CCS Media. We're one of the largest technology resellers in the UK. We sell IT products, services, and solutions to corporate end-users, public sector organizations, and education. We work with some of the world's leading brands. Companies like Hewlett-Packard, Cisco, Dell, Apple, to name just a few. We've got 18 offices around the UK and just under 500 staff. Last year we turned over £242 million, but we're looking to grow significantly and our net goal is £500 million and part of that strategy is to recruit these apprentices."
Who can be an apprentice?
Barry: "Thanks for that introduction, Rob. Many of the things that you said gives us answers to very pertinent issues relating to apprenticeships. I think one of the first questions that we wanted to discuss this morning is, who can be an apprentice and what's the applicability of the apprenticeship? Since the introduction of the Level 4 sales apprenticeship in November 2018 it started to become more and more well known in the market. One of the questions people ask us, "Well, who can be an apprentice?" I was just going to give an overview of that. I think originally the focus was on business to business field sales. Then quickly once we started, as a provider, to engage with employers, we found that there was a need and a desire to have this scope of the apprenticeship extended to other job roles. That's where I want to bring in Rob again because your channels to market involve a lot of people who don't actually physically go and see customers. They work from the offices, is that correct?"
Rob: "That's correct. All our account managers have the ability (and we encourage them) to visit their customers but I would say 95% of the time, they're office-based. It's much more efficient and they're getting to speak to their customers regularly. We've invested heavily in technology so they have teams available to them as well. It's predominantly office-based sales.
Professionalizing sales
Barry: The reason why I wanted to make this point there on your channels to market is because I think there's a lot of perceptions and maybe a lot of misperceptions around sales apprenticeships. Who's it applicable for? Is it only for young people coming into sales for the first time? Surely it couldn't be applicable for people that have been doing the job for 10 years or 15 years or 20 years even. In fact, that's not the case. The apprenticeship professionalizes the whole process of selling, not just the process of the transaction or the customer relationship, the behaviours and also the competencies that are required to interact with the customer.
These competences can be developed, mature salespeople, as well as new salespeople. Of course your channels to market, are quite different. You're talking about a lot of sales being done without seeing the customer. This means that the content of the standard is very flexible, that the apprenticeship is able to be moulded around employers. Is that correct? Has that been your experience so far?
Customized for people selling over the phone
Rob: Yes. Since we moved. Previously we were doing a Level 3 which was an IT technical sales executive apprenticeship. Since we've moved to the Level 4 what's been very nice has been the ability to customize some of the content to make it much more relevant to people who are selling over the phone. From when we first looked at the apprenticeship our target audiences has really evolved. We were wanting to bring people into the business and increase the headcount. What we're really looking is bringing a pipeline of future content for the business. Apprenticeships have given us a vehicle to get people who wouldn't necessarily have the opportunity to be in our industry. Their first shot at IT sales. We started with 16-year-old apprentices but we found out quite quickly that they haven't really built up that resilience. We're really looking at A level leavers, college leavers. It tends to be 18 to 23-year-olds.
Barry: That's interesting. You had a learning experience through a national recruitment of apprentices. You found first of all that the qualification that you had initially chosen wasn't quite fit for purpose, and also perhaps the target group that you were aiming at was not quite right. The demographic wasn't quite right either from experience or perception of the job. How did you re-calibrate to decide what was going to be best for the business?"
Rob: We weren't just looking at quick profit, we were considering retention, how the apprentices progress within the business. We were finding that with Level 3 it wasn't the driving factor for some of our employees. It was a job and the apprenticeship was secondary. However we found moving to the higher Level 4 qualification, we're getting very motivated job seekers specifically looking at it as an alternative to university. The are motivated and know what they want to do.
"It's been a career choice and we're seeing the retention rates improve significantly and a much more motivated and driven workforce."
Barry: That's quite an interesting point because it's starting to relate to the business reasons for moving into apprenticeships. It's a bit different, it's a very learner-centric environment which is wonderful because it's given individuals the chance to develop. There's also got to be a payback. We all have to be realistic business-wise and you're starting to see some business coming from your evolutionary journey on the apprenticeship road if you like because you're learning as you go, somewhat like an apprentice is learning as they go.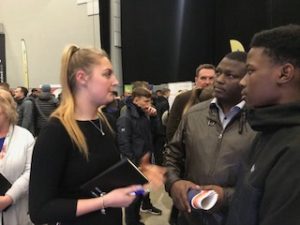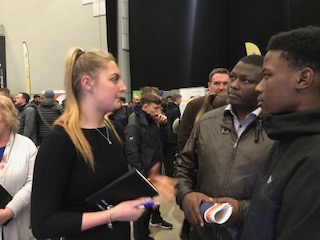 Rob: Very much so.
Barry: Learning as they go, which is really interesting. So maybe just focusing on why companies choose apprenticeships. I wanted maybe to get a little bit of perspective on that.
"One of the things that we're finding, we're hearing from employers, yourselves, and others is that the pattern of the apprenticeship seems to suit the rhythm of the businesses. The learning cycle, the length of the learning, the intensity of the learning, the pattern of the learning isn't as disruptive as some people might think it could be in a business."

Barry Hilton
We've got groups of learners going through a 18 month programme but we also have employers who are looking to put their apprentices through an accelerated programme. What that's doing is road-testing not only the curriculum of the apprenticeship but also the sustainability for individuals, how much work can you do within your normal working environment and how practical is that? When you look at the business reasons why CCS have chosen to go down the apprenticeship route, what would you say when you're talking to your manager peer group? What are the big business reasons why CCS were ready to do that?
Rob: Historically, we'd always recruited from within the industry. We've got experienced industry heads and with that comes some positives. We're able to hit the ground running, they might come with some contacts that they can bring along. There are some negatives around loyalty, maybe stuck in their ways. What we wanted to do is bring a whole new set of apprentices, have the time to be able to train them fully so they're equipped after their 18 months to sell a full portfolio of products and they make sustainable long-term account managers. Also, what we're looking at is because we're a sales organization, what a great introduction to CCS Media to do a sales apprenticeship.
Our future managers!
Not only are we wanting salespeople, what we need is future managers. We're looking at people who might have an affinity to technical pre-sales and so we're already seeing not through the sales apprenticeship yet but from the previous apprentices moving into other areas of the business. It's a great introduction to other roles within CCS Media.
Barry: If we can put that in summary, what you've seen within CCS is the focus on apprenticeships has created linkage to career development and to other roles. It's also allowed you to identify the right kind of people to recruit because you've now modified your recruitment focus. Is that a fair conclusion?
Rob: Every cohort we've taken we've tweaked the process a bit and we're learning every cohort we take whether that's the recruitment process or the development time. We've also reviewed some of the management practices. In the past, they were managed by team leaders and sales managers who were very focused around the end result so they're chasing profit, orders, average order value. We've almost brought in a whole new layer of management, we call them development managers and we're measuring them on much softer targets around development, around building the soft skills of those apprentices. What we want is ultimately the best account managers within the business, and not only are they credible to our customers but they're credible to the vendor partners so they understand the technology properly so people want to work with those guys then we want them to be our industry leaders.
Differentiating through your people
Barry: You're differentiating your offer by your people basically. In these days when there are very few products in the market, it's much harder to differentiate between one product or another. One of the few ways that you can actually do that is through your people. That's another interesting differentiator that's being created. One of the things that you said to me before Rob, in a conversation after was a very interesting point was that the volume of apprentices that you were bringing into CCS then made them constitute a quite significant proportion of your total workforce.
A culture change
Now, rather than people being absorbed into an organization and then acclimatized to what the prevailing culture is you're actually in some respects, seeing a culture change within your organization by bringing in a lot of people.
Developing our sales professionals a very similar way, so they're profiled in a similar way.
They're inducted in a similar way and trained in a similar way.
Therefore you're guiding the culture of the company — I don't know whether that was a conscious thing, was it, how did that manifest itself because it's a really interesting by product?
Rob: It's interesting you mention that, Barry. It wasn't one of the initial drivers, what we were looking at is how we could train and develop our own staff and increase head count. As the volume and the number of apprentices has grown and within our academy size, we have experienced a culture change within the existing staff as well.
"We've actually seen the apprentices raise aspiration of our existing staff as well. As they see apprentices coming through with potentially a different skill set to them, people are asking for training. It has had that effect of raising aspiration of our existing staff as well."

Rob Omar CCS Media
Barry: That's a really interesting thing. It's lovely for me to hear that. I've been in this industry now for nearly 33 years, that people are actually coming in and asking for training, of course, they have before. That is a direct impact of an initiative, a development initiative you've taken within the business and you're getting experienced people coming and asking if they can have something. Maybe not always the apprenticeship but certainly some development to keep pace with change because change is really significant in a business environment these days.
That just brings me on to another point which is what companies are actually getting from the apprenticeship, tangibly what they're getting.
I just wanted to overview that before I ask you from the CCS perspective, what we're hearing from the marketplace at the moment and certainly in the context of sales and that's what we're talking about today. People are actually seeing a behavior of standardization and professionalism of the sales activity and processes. They are seeing and deciding a proof or differentiation against the competitors and increasingly dramatic competitive situations in the market. They're also looking for efficiencies and KPI improvement:
Are we selling more?
Are we selling to a higher value?
Are we making more at margin?
Are we driving more profit out of the business?
Certainly, that's the kind of things that I'm hearing from an employer point of view. From an individual apprentice point of view, what I'm hearing is they are building their capability to fulfil the marketability for the future and building success within their own environment of a company that work at that particular team or employer. From a CCS perspective, Rob, benefits that you're seeing coming out and maybe even also challenges that you're seeing at the moment, if there are any, let's be realistic in trying to balance it as well.
Rob: We're definitely seeing lots of benefits. I mentioned before and you'll hear me mention it a lot, it's bringing that pipeline of new talent into the business. One thing we pride ourselves on at CCS Media, we are a true meritocracy so ultimately, we're colour blind, gender blind, and it's great to see some new faces that don't typically get an opportunity to join a technology reseller.
Although we're specifically talking about the sales apprenticeship, we've already had some of our existing staff we're training now on the team leader qualification using an apprenticeship vehicle. That's great, we're using them throughout the business now.
"One thing is because we're having the time to train and develop and work on those soft skills, already, we're seeing benefits and we're seeing a 16% increase in our average order value."
Barry: That's fantastic that you've got a measurable, tangible output for all that and that you reconnect, within the business you're making a connection between what you're doing and what's coming out of it. You touched on a couple of issues there, which I thought were really important. You talked about being gender blind etc. I just wondered, because one of the things that comes up quite a lot in the Q&A with employers, is there any stigma attached to an apprenticeship for a more mature salesperson? I know you mostly recruit from a younger age group but you have some mature people who have gone into the programme? Is that correct, age-wise?
Rob: Yes, that's right. We've got a 31-year-old currently based in Bradford. He started his sales career but ultimately, he had been given a bow and said off you go and said I might be taking a slight step back, but I want to learn how to do it properly.
"I want to learn how to do it [sales] properly."
…He's riding within the role now. We're also finding that we're currently recruiting for our March cohort that we're getting graduates who have maybe gone to university and then coming in.
"Probably, I would agree there's some stigma attached to sales and one of our biggest challenges has been speaking to the schools, colleges, careers advisers, parents, and helping them understand that it's a professional rewarding career and it's not necessarily what they perceive as sales."
We've been doing a lot of work over this week during apprenticeship week and going out. We were at an Islamic girls' school yesterday and speaking to both the students and the parents. It was interesting to understanding their perceptions of what the role looked like. The Leeds recruitment fair, that was good too. One thing we've found and it's been a blessing and a little bit of a problem too is, because we're trying to work very closely with some of the schools and education providers so we can have almost feeder schools when we're recruiting. The schools have been given something called a Gatsby directive so the pupils have to have a meaningful encounter with a local employer. Where in the past we'd struggle to get in, every school invites you in now. As we're a commercial business, we've got to say it's got to be mutually beneficial, so we've got to really pick and choose the ones that are genuinely interested in an apprenticeship career for their students.
Barry: I think one of the most significant things that I had to say there was that, there still appears to be a stigma attached and it's not an age thing about the apprenticeship specifically but about sales in general. That it's just largely misunderstood beyond the esoteric world of sales, which is as a bit of a sealed black box so to speak. Once you're in it you keep your secrets so to speak. I think people must understand that as a career, as a profession that you can progress. Many of the most successful people in the business these days have had at some point a sales role or have built a career through sales but it's just not recognized. Or yet, I think it's becoming far more recognized. I think that's one of the reasons why there's a lot of what I would call retrofitting going on with experience.
Salespeople now seriously looking at the apprenticeship and thinking:
"Well, I want to legitimize what I've been able to do, perform for the last 15 years in my job, but I now want to get an approval mark that says that I've attained the level of competence and professionalism in my role and I'm proud of that."
I think that's a great thing for sales because it certainly didn't exist, when I was young and a sales person starting. The acceptance was: "Did you do your target?" If you did your target you were successful, you were qualified. If you didn't do your target you weren't qualified. Now, that's just brought us to a fantastic point. I know we're coming to a close, we've got about five minutes left. I just wanted to throw the mic open to anyone who's with us on the webinar today, if you have a question for Rob and I, we'll do our best to answer that. I will be quiet now and let Ben manage the technical aspect of this.
Q&A session
Ben: Thank you so much. What a fascinating discussion, absolutely fantastic. We have got some questions coming in, so let me get straight to them. Great question from Tony:
"How are the apprentices mentored through their programme? What resource commitment has been made to support them? Not just how much are they mentored, but what resource is that looking like?"
Rob: Thank you very much for the question. Across our 3 academies, we take on cohorts of 15 apprentices. What we've looked at is the ratio of development managers to our apprentices and we go for 2 to 15. Our development managers don't have a desk, so they're constantly working side by side with the apprentices. That's been quite a commitment. We tend to have 2 apprentices to 1 manager within the first 6 months, then it goes down to about 1 to 15 as they gaining more confidence.
One thing we've looked at and it's come up a lot is some of the pastoral care issues that we're having with young people, and we're making a commitment. We're taking on so many apprentices, potentially over 18 months we might have 135 people at one point, we're looking for a full-time pastoral care resource. Some of the issues we're seeing of young people are mental health or maybe homelessness, and if we can assign a person and help them get the help they need, brilliant. It's all around that development side.
Barry: If I could just add something to what Rob said there. I think there's a real issue here of what sometimes happens is the apprentices just about caught with what they're doing and what is specifically challenging, but if they have some disruptive influences in their personal lives. Things which can really distract them and cause stress they will need help and support. One of the ways that this is done is with the support of a dedicated coach. I know that Rob's cohorts at CCS have a dedicated coach.
The triangulation that exists between the learner really at the center of it and their development manager within the organization their employer, and the learning development coach that needs to be very tight. We need the coach talking to the employer and having the learner at the center of all the discussions. That's working pretty well and we've seen instances of coaches been able to flag certain things and then discuss and find solutions with employers. So, that's important. The journey's got to be a comfortable one for the learner.
Rob: Just to agree to that in terms of the resources as well, where I'm sat doing this webinar it's a dedicated training room. When the apprentices have their off-the-job training and time to do their work, we try and get them to move away from their everyday desk just so they don't have that distraction and they're focused on learning.
20% off the job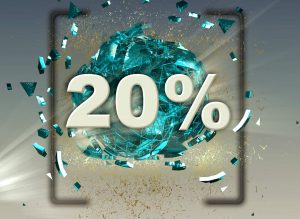 Ben: Next question is how you manage the 20% off-the-job. Can you talk a little bit more about the management of that 20% off-the-job?
Rob: Yes, no problem at all. As a minimum, the learner has to have 20% off-the-job training. When we look at the apprentices at CCS media, it's probably more like 30%, but some of the off-the-job training isn't necessarily just apprenticeship training because we have our vendor partners coming in and training and developing our staff in the latest technologies. We also have breakout sessions with the development managers. We might listen to a call together, break it down, do group coaching. We've taken the decision to want to make the best salespeople, and as Barry mentioned earlier with the numbers we're doing we're changing that culture, we're creating the best salespeople we can. We have Fridays dedicated to doing that, doing Mercuri work and the APS work, along with other times when we have vendors and manufacturers interested in up-skilling our apprentices.
Ben: Excellent. Rob has asked, "How does the Level 4 Sales Executive apprenticeship differ from commercial sales training? I think that's a great question for you, Barry.
Barry: Yes, it differs from commercial sales training, because the regulation governance compliance framework around the apprenticeship makes for a level of scrutiny and measurement that doesn't exist in a commercial project. I've been delivering commercial projects globally for the last 25 years literally in every continent. Most commercial transactions worth companies like ours, training companies involve a scope, a contract delivery and if that was well received by the client you're likely to get a follow-on contract or proposal to work on. As this is a journey and it's measured and supported at every single step, the implementation intensity of it is off the chart compared to a commercial project.
Everything's measured and scrutinized and supported, and the connection between the employer, the client and the provider us, is so tight that it makes for a completely– it's a different world really. I can't emphasize how different it is from the way it used to be. It really is for us as well it's pulled our standards up. We always felt we had very very good standards before as a provider in the marketplace but this has just taken us to a different level.
Ben: Fantastic. I'm really conscious of time and especially Rob and Barry. If you don't mind we have had a lot of questions come through, so if we can do just another five minutes. A question from Guy, Rob you mentioned 16% increase in average order value. I can't imagine how any other sales leaders haven't picked up on that. I can imagine that was one that's piqued a lot of interest. What were you comparing the cohort to? How did you manage to work those numbers through in terms of the impact?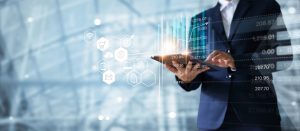 Rob: As a business, we measure most things so we've got data from our existing sales teams and we can separate out our cohorts of apprentices. I'm measuring that against what we class as experienced salespeople so anyone that's come from within the industry or been here over a year. We're measuring that against our cohort of apprentices. What we're seeing is that they've got more confidence to talk about some of the larger projects. There is a little bit of a fear factor in our industry maybe of talking around enterprise-level products, service storage networking in case of the person they're asking. That's something they don't understand but it's giving those guys a confidence and the questioning skills to be able to do that. That's how we've measured it ultimately separating our cohorts of apprentices and measuring them against our existing sales teams.
Ben: Fantastic, thank you. A great question here from Vincent as well. It's quite a long question, Vincent so I hope you don't mind me paraphrasing it. Essentially what Vincent's asking is, what sort of cultural changes have your management teams had to take place to accommodate this huge amount of apprentices you're taking on? I know you bared on it again but it'd be great to get a little bit more insight around that.
Rob: As I say it has been a big shift in the past of taking people who have managed experienced sales teams and saying you're managing apprentices, you're not just looking at pounds, profits initially. It's mating with the programme, and we realistically don't look for any payback until year three because it's all around developing the best people we can. One thing we did quite early on is introduce coaches within our academy to help and develop our apprentices. One of the problems we had with our coaches and it's an essential role they saw themselves slightly lower than our team leaders or sales managers. That's why consistent essential role would put that whole new layer of development managers within the business.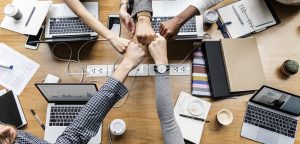 In terms of other cultural changes,we now have coaches within the existing teams as well because we saw the benefits so it spills over both ways. We've also made lots of changes to ensure we cater for our diverse workforce, even down to our social events.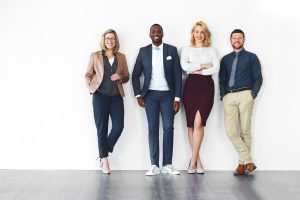 Ben: Barry, you work with more than just Rob on these projects. Have you seen anything around those cultural changes around the management and things that you recommend or like to see that really helps that apprentice?
"I have seen a bit of discomfort and stretched on behaviour from sales leaders and that's because there's going to be a situation developing quite soon where sales forces in some organizations are actually more competent than the sales leadership."

Barry Hilton
Now I know that may sound a bit controversial but it's actually the truth. Sales leaders need to improve their game and start to seriously think about professionalizing how they approach sales issues. They need to get a real handle on the changes that are taking place at the coal face if you like of sales. Otherwise you're going to have a fault line developing in businesses where you've got a sales team or sales teams which are highly motivated, highly well-equipped and very competent and process-driven, and behaviourally very sophisticated in the sales arena. That's going to be a difficult resource to manage unless you are at that same level or above it.
Rob: Just to answer that, Barry. All of the people within the academy now are previewing all the coursework they'll get through this level 4 sales apprenticeship. This enable them to support and develop because as well as we're professionalizing the process, the language and terminology. We're using it but it's slightly different and it's important that our development managers and heads of the academy understand that.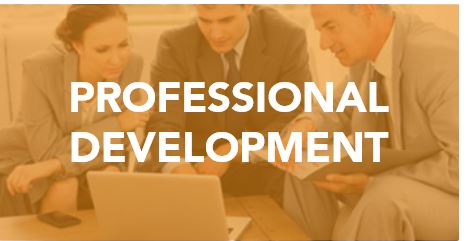 Ben: Absolutely. I think that's an exceptional place to leave because as you can imagine for us you know in the professionalization of sales and access to qualifications and CPD, that's exactly what we're talking about. I'd like to thank everyone who's been on the webinar this morning, thank you for your time. I know that's been of use today because there's been some fantastic insight and we look forward to those continuing conversations with you both. What a fascinating discussion and thank you both for your commitment to the apprenticeship programmes and sales professionalism but also for your time this morning.
Barry: You're very welcome, Ben.
Rob: Thank you very much. I'm an absolute advocate of apprenticeships. It's been a great vehicle for CCS Media being able to see the changes and the development of some of those young people is absolutely fantastic and it's very fulfilling.