From all the staff at Mercuri, both on the apprenticeship team and the commercial sales training team we'd like to wish you a very happy and safe Christmas.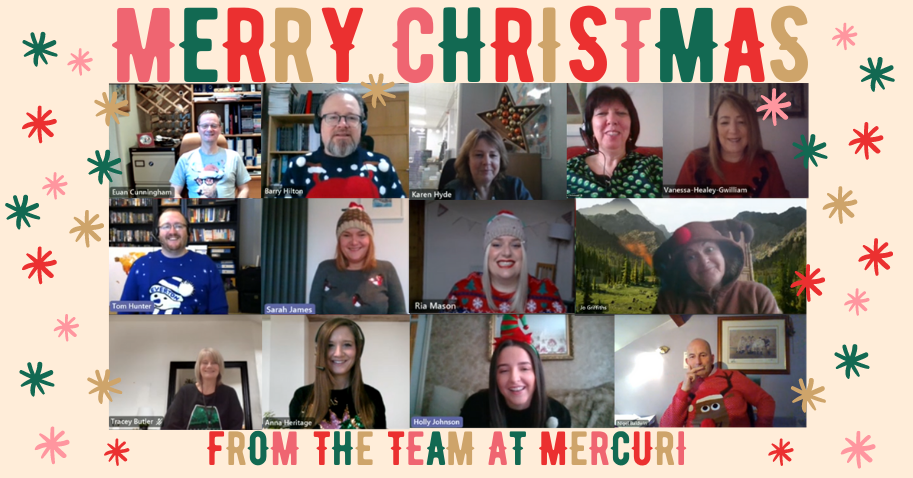 Social distancing, face masks, working from home, virtual meetings, remote learning, selling remotely, the new normal, furlough, tier systems, lockdown; these are just some of the phrases that have become the norm in this unprecedented year. With all that in mind we would like to say a huge thank you. To our clients, our learners, our partners and our employees for working with us during this unique, and often challenging time.
A special thank you to our apprentices, and apprenticeship ambassadors, for sharing their stories and their successes. You can watch some of their videos here. As well as remote learning and Virtual Instructor Led Training we've also embraced socially distant onboarding sessions and recruitment assessment days. Everyone has been incredibly flexible and adaptable, during a time when looking after your mental health and wellbeing has never been more crucial.
Leadership, sales and service
Webinars and video content have become more relevant than ever, and exploring the challenges and finding the opportunity is key to moving forward. As we start 2021 we look forward to sharing insights and trends around leadership, sales and service, artificial intelligence in sales and the impact of learning and development on people's motivation and success.
Looking forward to 2021
Apprenticeship Week will take place from the 8th to 14th February 2021. The annual week-long celebration of apprenticeships will shine a light on the amazing work being done by employers and apprentices across the country. Keep checking back to see events and activities coming up to celebrate all things Leadership, Sales & Service apprenticeships.