Mercuri International has been selected one of the Top 20 Sales Training Companies. TrainingIndustry.com compile the list as part of their mission to monitor the market for the best and most innovative providers of training services and technologies.
Selection to the Top 20™ Sales Training Companies List was based on the following: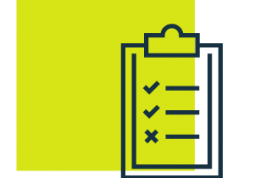 Thought leadership and influence on the sales training sector
Breadth and quality of sales training topics and competencies
Company size and growth potential
Industry recognition and innovation
Strength of clients and geographic reach
"This year's Top 20 Sales Training Companies are embracing learning technologies and growing and evolving their course programmes to fully support and engage the modern learner."

Ken Taylor, President of Training Industry, Inc
"Through digital offerings, simulations, coaching and assessments, these organizations are leading the sales training industry through innovative and blended approaches to ensure a comprehensive learning experience."
Engaged and flexible remote learning
"The companies selected for the 2020 Sales Training Companies watch list bring unique and specialized strengths to the sales training industry," said Danielle Draewell, market research analyst at Training Industry, Inc. "These organizations create exclusive learning experiences and sustainment practices that keep the learner involved and connected in the industry."
The right training partner
This annual sales training list from trainingindustry is designed to help buy-side organizations in their search for the right training partners. A training partner who can create and deliver a solutions that meets current challenges and anticipates future requirements.
"I'll give you an example with the apprenticeships if I may. The fact that we were all into remote working from home, where possible, has really changed the landscape of apprenticeship delivery. Where it was predominantly work-based orientated, as you'd expect but now, of course, you've got your delivery partners moving to remote learning."

Anne Ashworth, Pearson UK
Mercuri's heritage
With a 60 year track record of working with organizations across the globe to improve commercial excellence Mercuri is well placed to deliver innovative sales development programmes. Our award winning, customized training solutions for companies such as SAP, Virgin Holidays, Savills, Worldpay, Electrolux, HPE, Siemens and Novartis means we have the experience to align the programme to organizational requirements. We are now leveraging this commercial experience to support the delivery of the Level 4 Sales Executive Apprenticeship. As a nationwide learning provider we also deliver apprenticeship programmes in Customer Service, Team Leader and Operations Manager. Delivery of our apprenticeship programmes is through a combination of integrated, multi-format learning methods, very much supporting the current status quo for working and learning from home.
"One thing is because we're having the time to train and develop and work on those soft skills, already, we're seeing benefits and we're seeing a 16% increase in our average order value."

Rob Omar, Sales Director, CCS Media