Thanks for your feedback!
We have been listening to feedback from both our in-house sales training course clients and our scheduled course attendees and made a number of enhancements to our training programmes.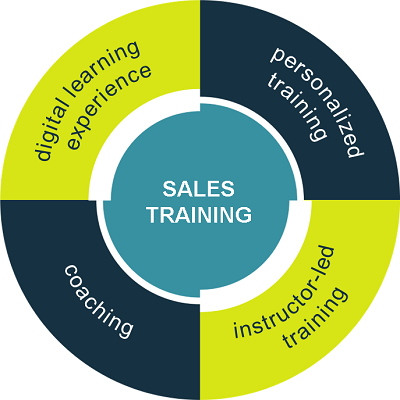 Our Key Account Management training course has been refreshed and rebranded, and is now a two day course. We believe a shorter course is a better fit for attendees. Account management is increasingly becoming a more demanding discipline.
We have been refreshing all our scheduled sales training programmes and have noticed improved satisfaction scores for our course materials and visual aids:
Consultative Selling has seen an increase from 78% (average score for 2018) to 86%.
The Sales Activity & Pipeline Planning masterclass has risen from 85% to 90%.
The effective management of key relationships is critical to the success of any organisation. This course takes sales professionals through a process of analysis and reflection using real life customer data to help them build a highly effective account plan for their chosen accounts.
Develop the skills needed to undertake all the essential steps in the sales process. Discover how to maximise the use of the sales tools provided in order to demonstrate a professional approach to securing new business.
"…Sales platform, it makes sense…vitally important to us."

Domino
Effective Selling means putting yourself in front of enough of the right people at the right time and talking about the right thing. Attend this course and learn about the Platform methodology for balancing the quantity, direction and quality of sales activity.