Do you assess the impact of Learning and Development activity?
Our analysis tools are designed to provide clear and valuable information that enable you to make critical decisions about business direction and measure the impact of the learner journey when undertaking a sales apprenticeship or sales training. The most effective way to evaluate a change initiative is to measure the impact it has made on results.
Evaluate and benchmark the potential success of your sales and customer facing teams.
Benchmark and develop your staff using the McQuaig Psychometric System
Understand why sales activity fails to reach targeted levels.
Quantify if sales activity and effort is aligned with company strategy.
Sales Evaluator – Online Competence Assessment
What skills, knowledge and attitudes do your people need?
Mercuri's Sales Evaluator is the online competence assessment and benchmarking tool – It is the starting point for sales and business improvement.
Sales Evaluator is a web-based assessment tool that enables you to evaluate and benchmark the skills, knowledge and attitudes of your sales and customer facing teams and ensure these competencies are aligned with your business. It will:
Provide insight into the current levels of your people's skills, knowledge and attitudes. It is also an excellent tool to start an apprentice learner journey.
Enable you to benchmark your people's skills, knowledge and attitudes against "world class".
Help you plan areas for improvement and recommend the best sales training to make this happen efficiently and effectively.

McQuaig Psychometric
The McQuaig Psychometric System is an easy to use online profiling system that enbles you to:
Benchmark a role internally
Recruit to the requirements of that role
Develop your people based on their strengths
Retain your stars
The McQuaig Psychometric System is more than just personality testing. It is a complete profiling system. Mercuri is a McQuaig Consulting Partner. Please contact us to discuss how investing in psychometric testing will save you time and money.
MI-CARE – Customer Attitude Research Evaluation
Do you really know what is important to your customers?
MI-CARE is a research tool designed to be tailored to ask you customers the vital questions that will give you the knowledge to become a better more efficient customer focused and profitable organisation. As a result you will be able to concentrate your focus on areas that will make a visible improvement to the service and products you provide your customers, improvements that the customer has said is important to them. Click here for more details
MI-PARE – Personnel Attitude Research Evaluation
Benefits of measuring employee loyalty. Creating a comprehensive overview of how the employees perceive the company's work environment, management, colleagues and the company as a whole; Revealing opportunities for creating further progress; Ensuring one-way development by giving the organisation a single starting point; Creating opportunities for a well-founded, preventative and systematic development of the company's human resources, including the management.
Differentiated Selling Survey
Do you know what your future/expected Selling Situations will be?
Differentiated Selling Survey analyses and visualises the selling situations a company meet in their customer/prospect contacts. The process will analyse the four selling Situations, Assertive, Relational, Consultative and Expertise. It will tell you what selling situation is needed in today's market and more importantly how you will need to address future markets. Click here for more details
SMPE™ – Sales Management Process Efficiency
Can you predict which of your Sales Managers will succeed?
Top sales managers follow a process for managing their people. Understanding what this process looks like can help other managers adopt a more effective approach to managing their sales people. Sales Remains Some Sort of Mystery. The SMPE analysis is designed to identify how effective your sales managers are and where they focus their effort. It can also enable your managers to be benchmarked against each other and against a global database of leading companies.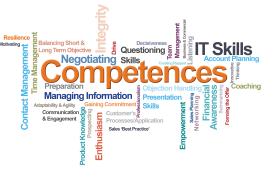 Interested?
To learn more about where our expertise can add value to your business.
Related content
Sales Training & Sales Leadership Training
Related video