Story Homes start their next chapter with learners undertaking the Sales Executive Level 4 and Operations Manager Level 5 Apprenticeships.

The Story Homes learners excitedly joined their first virtual session with Mercuri MD Barry Hilton and their new Learning and Development Coaches Barrie Sharpe (SEL4) and Spencer Botly (OPS5).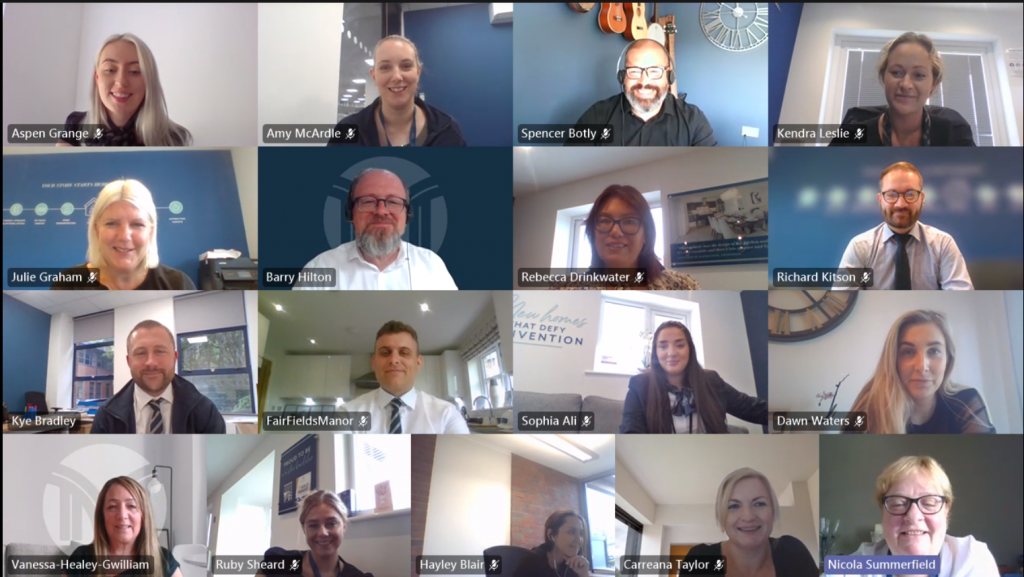 Melanie Beattie, Learning and Development Operational Specialist from Story Homes kicked off the session with some inspiring words about the importance of personal and professional development. The team at Story Homes are focused on delivering exceptional service and demonstrating a passion and determination to succeed and that is something the learners bought to our interactive session, especially with the competitive Kahoot! Quiz.
"We are very excited to be supporting the premier house builder Story Homes on the commencement of their journey with Mercuri, supporting both the leadership team and the senior management team with their Level 5 Operations Departmental Manager qualifications, and also their very talented Sales team whilst they undertake their Level 4 Sales programme, enhancing their skills and knowledge and achieving excellence throughout their journeys."

Vanessa Healey-Gwilliam, Apprenticeship Consultant, Mercuri International
Story Homes was founded in 1987 by current CEO Fred Story. They are a housing developer with schemes in Cumbria, Northwest and Northeast England and Southern Scotland.
Mercuri International is very excited to start working with the team at Story Homes!