What a summer it's already been. We've been inspired, disappointed and exhilarated by Euro 2020 and the England team's fabulous achievement. The England Men's team went to the final and we are proud to stand by those brave lions. We stand with Marcus Rashford, Jadon Sancho, Bukayo Saka and all who have suffered racist abuse…
Mental Health First Aid England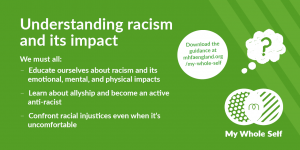 MHFA England has launched guidance, with the Chartered Management Institute and Business in the Community, to support the mental health and wellbeing of people of Colour and black people in the workplace. Anti-racist workplaces will build cultures where people feel valued and safe. They will enable people to focus on the job in hand and boost productivity through innovation. Workplaces play a key role in creating a society where everyone's mental health matters.
We need to talk about failure
There has been some thought provoking messages on social media, one that particularly resonates is a post about Gareth Southgate showing two photos. The one shows him immediately after the semi final at Euro 96 and the other during Euro 2020.
"His biggest failure made him successful. In the moment on the left he learnt, how to find inner strength and humility that eventually one day would lead a team to their first final in over 50 years."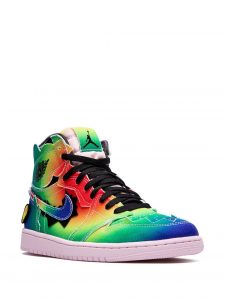 Michael Jordan sent a message to the England 3 lions, "I've missed more than 9000 shots in my career. I've lost almost 300 games, and 26 times I've been trusted to take the game winning shot and missed. I've failed over and over and over again. That is why I succeed." #Respect #England #Heros #threelions
Failure, like mental health, is something that has been shied away from in the past. We share accolades and achievement and rarely talk about our own disappointments, whether they are personal or professional. Employers and training providers need to nurture a more accepting environment. The inability to admit and accept failure increases the likelihood of recurrence, and it is critical to create a culture where people are encouraged to not only learn from their mistakes but be accepting of them.
Acceptance – Freedom or anxiety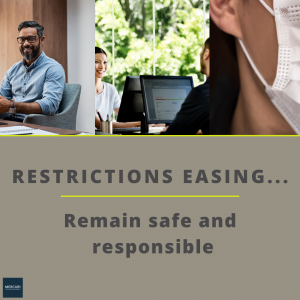 July 19th sees the removal of many legal COVID restrictions. However there are grey areas and many people are concerned about rising cases, the vulnerable and long COVID. Let's think of others, support informed personal choice and be accepting of worries and proceed with caution. Remain safe and responsible.
The Olympics and Paralympics
The Olympics, like the Euros are a time for celebrating success and failure and commending hard work. None more than Twelve-year-old Sky Brown who is set to become the youngest British summer Olympian of all time after being named in the Team GB skateboarding squad.
The Olympics are scheduled to take place from July 23rd to August 8th in Tokyo. The Paralympics are scheduled to take place from August 24th to September 5th, Enjoy!
Positive mental health
SAMARITANS – Every year in July, Samaritans branches in the UK hold local events to raise awareness that Samaritans are there to listen to anyone who's struggling to cope, at any time of the day or night.
MIND – Helping someone else