"If previous economic downturns and changes in the marketplace have taught us anything, it'll be that those companies that are agile and flexible in training – and that value their workforce, will be the ones that thrive."

The Mercuri International Report: Training Trends 2020
2020 has been an 'unusual' year. Individual global events – any one of which would redefine the business landscape – have all arrived at the same time, resulting in a perfect storm of rapid market change. To better understand how businesses are coping with these changes, Mercuri International conducted a survey across a wide range of industries, spanning 17 countries, speaking to executives in a broad range of roles, from companies with 50 employees to those with over 5000. We wanted to know how they were reacting to the new reality; the changes to their training budgets, methodologies, and strategies – and how they were seeking to engage with customers in the year ahead.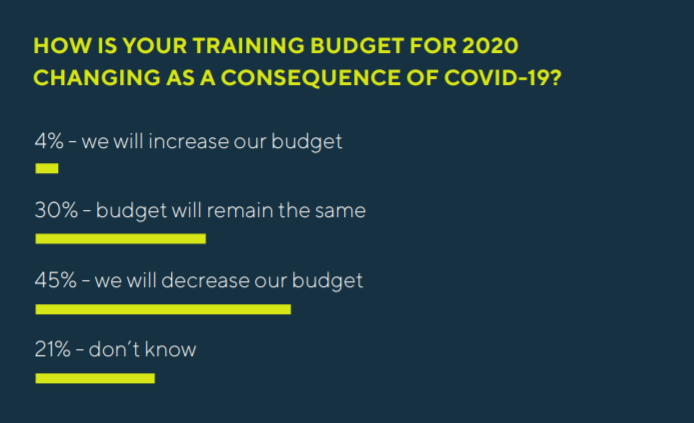 Key sale development areas
Budgets are down – but not completely cut. So where are companies investing? Which sales topics do industry leaders believe will equip them for the year ahead? In terms of investing in specific training topics, the top five topics that respondents viewed as 'very important' when taking an overview of all industries are:
Value Based Selling (VBS)
Winning new customers / lead management'
Sales leadership
Remote selling
Leading remotely
Develop your people with apprenticeships
Talk to us now to find out how an apprenticeship with Mercuri could be the perfect solution to budget cuts. Companies can invest in their people with sales and CMI accredited leadership development programmes, funded through the apprenticeship levy.