Our Apprenticeship Consultant Jo Griffiths shared details about Hermes' Virtual Assessment Centre for their Level 4 Sales Executive Apprenticeship programme.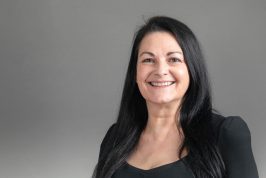 "Great to support Hermes on a virtual assessment centre for their sales executive level 4 apprenticeship programme last week. The calibre of the candidates was outstanding and I was delighted to be involved. Fantastic that Hermes is investing in new talent to grow their business. Thank you Jenny Haynes for inviting me to join you."

Jo Griffiths, Apprenticeship Consultant, Mercuri International UK Ltd
It's always encouraging to hear about companies investing in and developing their people to help them achieve business growth and improved customer experience.
The next generation of Sales Executives
Jenny Haynes, Learning and Development Business Partner at Hermes UK, commented: "Thank you for your help! We are excited to be working with you in creating our next generation of Sales Executives!"
Hermes is the UK's leading consumer delivery specialist handling more than 245 million parcels each year. Hermes provides a range of flexible and affordable delivery options to home, work, neighbour, safe place or ParcelShop that are convenient for the consumer and fit within their increasingly busy lifestyles.
Supporting our apprenticeship clients with virtual assessment
As part of our apprenticeship offering we can support our clients with their assessment centres when hiring new apprentices.