Based at our UK sales headquarters in Henley-in-Arden, Warwickshire, Apprenticeship Consultants: Jo Griffiths, Vanessa Healey-Gwilliam, Dwayne Webb and Jason Blackwell joined Mercuri International on 4th February 2019 and have responsibility for advising companies interested in the new Sales Executive Level 4 Apprenticeship.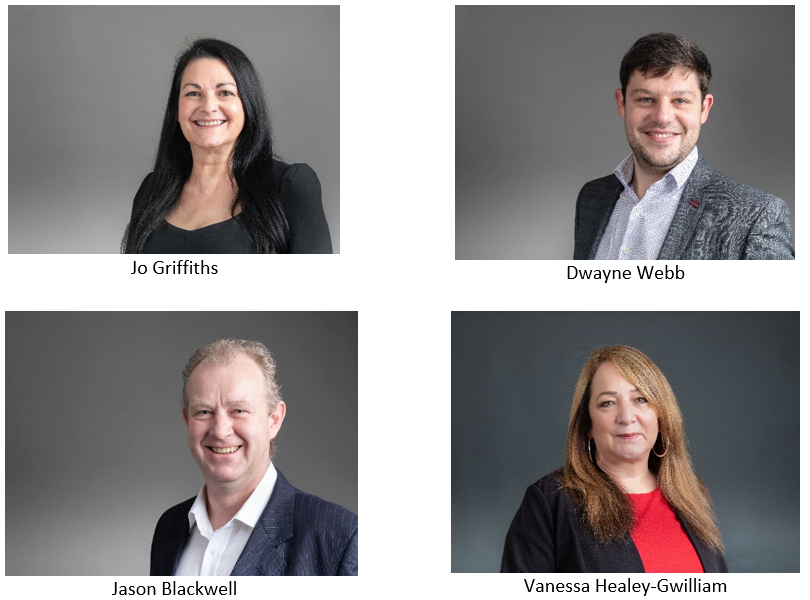 Vanessa has focused her knowledge and passion for learning within apprenticeship provision, offering guidance to businesses in management and the Financial Services sector, including mortgages, insurance and compliance. With experience in business administration, customer service, management and digital qualifications up to level 7, Vanessa has also designed and delivered bespoke commercial training, delivering into companies such as Purple Bricks and Unilever.
With a background in supporting young adults, Jo has worked nationally with both FE Colleges and private sector training providers offering funded training, apprenticeships and commercial training.
"I have supported the design and delivery of some excellent apprenticeship programmes for both existing and newly recruited staff wishing to upskill and progress within their company. I'm determined to dispel the myths around Apprenticeships, I'm really excited to bring the quality of Mercuri's award winning training to the Apprenticeship sector."

Jo Griffiths, Mercuri Apprenticeship Consultant
Dwayne has extensive experience within the digital and financial services sectors and a passion for apprenticeships. Championing Coventry University with its first foray into apprenticeships Dwayne also worked closely with organisations in construction and engineering, supporting and advising over fifty businesses on the new apprenticeship levy regulations.
With over 25 years' experience in account management and new business development Jason has worked with awarding bodies, universities, Further Education colleges and Sector Skills Councils. He has supported both training organizations and multi-national employers in the development and accreditation of regulated and bespoke leadership programmes.
"Professionalizing the sales industry is very close to our hearts. The new Sales Executive Apprenticeship is a nationally recognized standard mapping the pathway of a salesperson from entry into the profession through to sales practitioner. Jo, Vanessa, Dwayne and Jason bring with them a wealth of knowledge, experience and passion from the Apprenticeship world and we are thrilled that they have joined us on this exciting new journey."

Barry Hilton, Mercuri International UK Ltd