MI-CARE™
Making Your Customers' Needs Happen
Improve the service you provide your customers
Better customer relations and retention
Focus resources to areas that will make the biggest impact
Develop your staff in areas that will have a directly impact to customer
Benchmark your organisation
Align your employees with customer expectations
What is MI-CARE™Do you really know what is important to your customers? MI-CARE is a research tool designed to be tailored to ask your customers the vital questions that will give you the knowledge to become a better more efficient customer focussed and profitable organisation. As a result you will be able to concentrate your focus on areas that will make a visible improvement to the service and products you provide your customers, improvements that the customer has said is important to them. The end result is customer loyalty, better understanding of your key accounts and becoming a more customer focussed organisation.
MI-CARE is primarily an on-line tool but is flexible and can be blended with any type of communication that suits your business. The most popular four main areas targeted are product, sales relationship, customer service and competitor comparison but this is completely flexible to suite your business needs. MI-CARE enables you to compare and differentiate results from countries, sales teams, product, end users and distributors. Being able to do this will give you the power to drill down into your business and pin point specific areas in your business where even incremental changes will make major impacts.
Why choose MI-CARE™
MI-CARE™ is part of the Mercuri International analytical tools offering. With over 50 years experience in improving organisations sales process Mercuri International are well placed to give you sound recommendations based on market information provided by your customers.
We have offices in over 50 countries. We have the experience, capability and knowledge to perform multi-language surveys and deliver solution globally.
Mercuri International are purely focussed on improving YOUR sales performance. MI-CARE™ will be tailored to your business needs to ensure the results will make the maximum impact. The results are analysed by our dedicated analytical team and benchmarked against like for like organisation in your sector. Our team has vast experience in evaluating and most importantly recommending a course of action and solutions. Discovering areas that need improvement is an important issue, knowing the real root of the problem isn't always staring you in the face.
You will be investing your resources into the critical areas that will differentiate you from your competitors, safe in the knowledge that it will make a difference.
The results
MI-CARE™ will provide you with a comprehensive report, which show you what areas, process and knowledge is need to be improved upon to give you a competitive advantage. Not only will MI-CARE™ show you areas of importance that need to be improved on, it will also give you a clear indication of 'wasted resources,' areas that are not important at all to the customer but where you are very good at.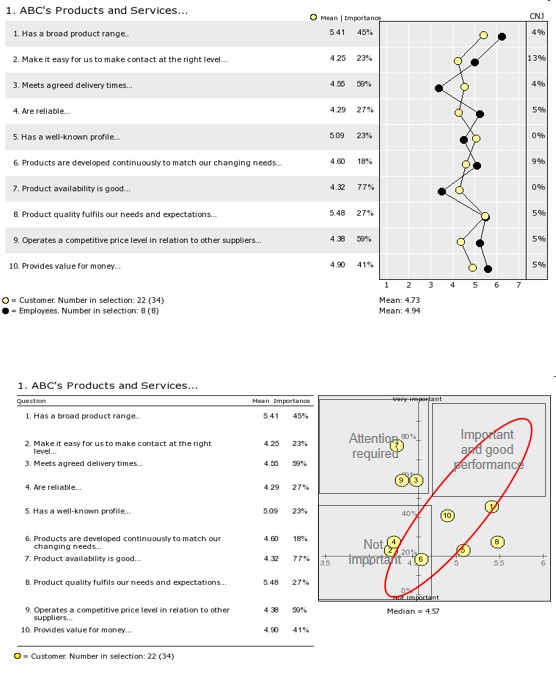 Our response rates from customers range from 15% to 35% which is way beyond the market average for these types of customer surveys. This is achieved by engaging the recipient prior and during the survey process. We not only survey your customers we also ask your team to complete the survey on how they see the customer's perception of the organisation is. This gives you an insight to how your peoples views differ to that of the customers.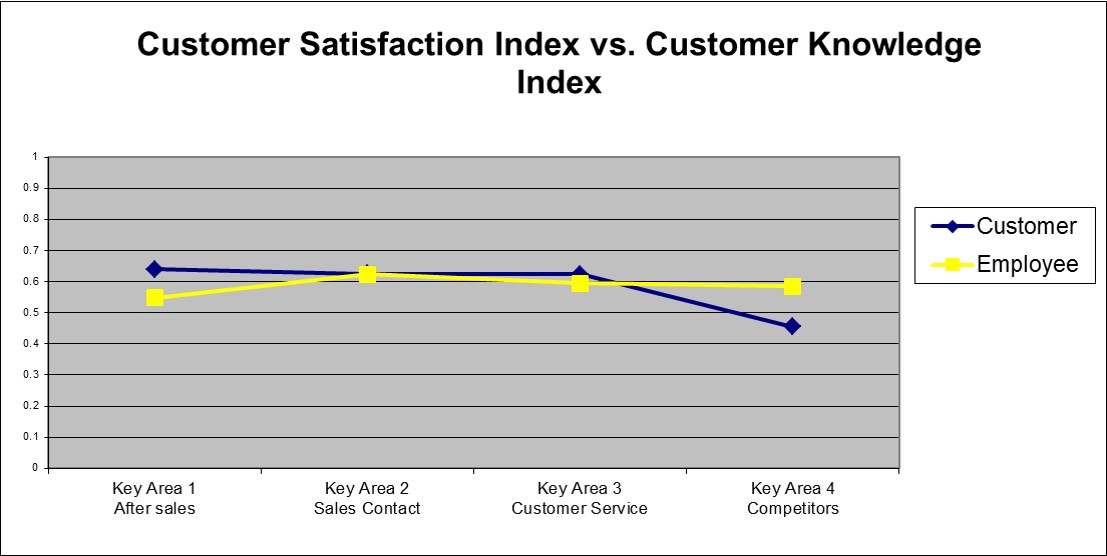 In some cases changes may be incremental but the results will effect your customer retention massively and in most cases very little cost to yourself.
Learn more about where our expertise can add value to your business.