Consider these statements:
57% of the customer buying journey is completed digitally before the first serious engagement with a sales person, said CEB & Google in their 2011 study – Digital Evolution in B2B Marketing. (Since revised to 67% in 2014).
Research shows that the 80% of the sales community using social media is more efficient than those who do not use social media (LinkedIn State of Sales 2016).
Mercuri International's global Sales Excellence Survey found that top performers reported significantly higher levels of leveraging a fully functional CRM tool and use of social media for Customer communication. And, the importance of leveraging social media is seen to increase substantially in the future, by all respondents across the performance spectrum. The survey responses clearly reveal digital tools are and will be even more critical for sales success.
Facts that no sales professional can ignore any longer
The detection of prospects in 'buying mode' via the internet will supplement conventional ways of qualification and targeting.
Leveraging the 'online engagement tunnel' to avoid unproductive phone calls to indifferent prospects.
Being present during Customer's 'online' journey, among others, through social selling will serve to increase credibility and number of leads, and will exercise influence even before Customer is met face to face.
The analysis of the profiles of prospects on social networks allows to know them even before having met them, and more importantly to build relational bridges.
Sectoral analysis on the internet provides credibility and relevance to the salesperson right from the first contact.
An offer integrating online video and customer testimonials will have a much higher impact versus the traditional 'offer' sent by mail.
An economical simulator, appropriately configured and used, would add to the salesperson's power in countering the standard "you're too expensive" objection.
In competitive selling situations, new ways to cope with resistance and strong convincing skills will be keys in the persuasion process.
And finally, the use of distance selling tools will in many cases allow for a doubling of the 'active sales time' with the same headcount.
3rd Millennium Sales
Mercuri International's 3rd Millennium Sales Concept will help you select and practice the skills required to transform yourself into a future proof sales professional.
Contact us on +44 (0) 330 9000 800 or email training@mercuri.co.uk to receive information on 3rd Millennium Sales, including the 20 required practices to succeed in the 3rd Millennium.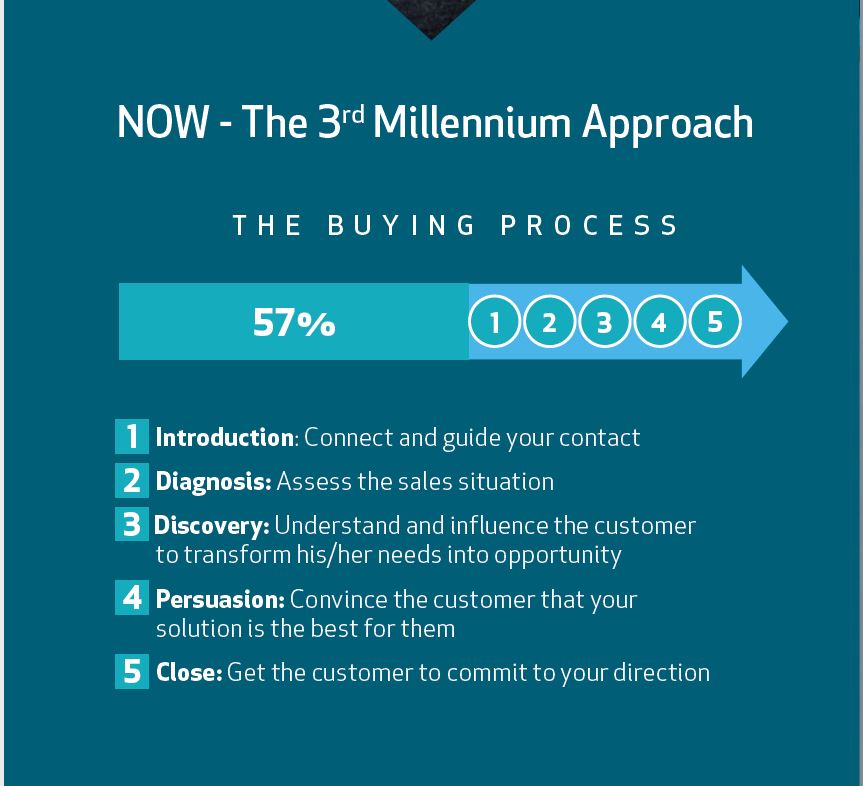 Related content
Selling Smarter in the 3rd Millennium
Selling At My Best with Virgin Holidays