We are incredibly proud of the win at #BESMA2017 for Sales Development Programme of the year with Virgin Holidays for the "Selling At My Best" programme, led by Mercuri Strategic Business Manager Moyra Smith.
The Selling At My Best programme is a tailored sales training solution designed specifically for Virgin Holidays. Dan Buckingham, Head of Retail for Virgin Holidays, said: "We can immediately see the impact of Selling at my Best." 
Selling At My Best encompasses the ethos and behaviours that are at the heart of the Virgin brand.  An intensive and inspirational programme where Simulations and Forum Theatre really get the sales and customer facing teams seeing how "Best Practice" techniques, applied in an exemplary way, can make a positive difference to their customers.
In Forum Theatre professional actors simulate the way a typical sales interaction with a customer would happen. It is highly realistic and the participants can really relate to it as it is based firmly in the world in which they operate.  They readily see how what they do on a day to day basis can be improved to have a positive impact on the outcome. Participants have the opportunity to coach the actors in how to better deal with the customer.
This innovative technique engages the participants in a captivating and non-threatening way.
The second technique involves participants practicing the techniques shared in a series of 'Sales Masterclasses' through true to life scenarios where they have the luxury of receiving feedback direct from the 'customer'.  Initially this happens in bite size chunks before it is pulled together as a complete integrated process.  The customers are played by professional actors, who are also expert in delivering feedback.
"I was overwhelmed by the delivery. The facilitator had great passion and enthusiasm.  The delegates left feeling really energized",     said Kate O'Connor, from the Virgin Holidays Training Design Team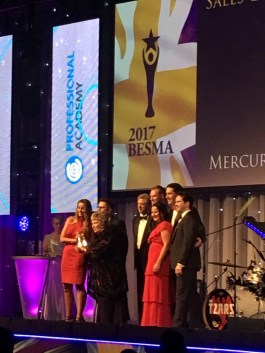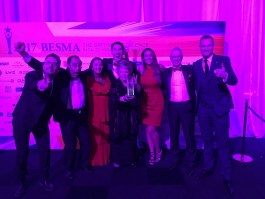 About BESMA
The British Excellence in Sales Management Awards (BESMA) recognise and reward the best sales professionals in the UK, showcasing their achievements and products, helping to promote the art of selling across the country.
BESMA seeks to reward the efforts of the individuals and the teams that drive company performance and recognises the roles played by sales professionals in driving the UK economy forward. 
Finally, we would like to thank ISM Professional for organizing the evening and congratulations to all the finalists.
Related content
Virgin Holidays – Selling at my Best