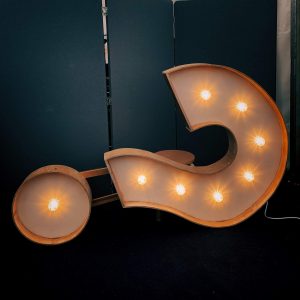 What do you want to do with the rest of your life?
It's such a big question yet young people are expected to know the answer. Regardless of whether they know the answer many will feel as though they are on a conveyor belt, moving from school to college to university, or the job centre without much clarity or direction. Little time is given to boosting employability, gaining life skills and work experience.
It's more than just sales
Will, Benjamin, Zakiyah and James decided to undertake a traineeship for very different reasons but all of them have discovered a little more about themselves and grown in confidence as well as receiving work experience and gaining employability skills that are transferable to any job. Although the traineeship was focused on sales and administration, Will explained that the course was completely different from what he had expected.
"I assumed it would be just be a short sales training course but it was so much more than that. It was a much greater venture than I thought it would be and has provided us with employability skills that will help us with any job."

William Price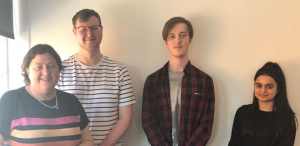 The group have successfully completed the short government-funded training initiative which has given them workplace skills and experience and helped them to focus on getting into work. As well as learning about practical skills such as CV writing, tailoring job applications, promoting yourself on social media, Belbin team roles and company research the enthusiastic trainees also took part in a dragons den style project.
Dragon's Den style product pitch
The sales and commercial excellence aspects of the training covered various different elements of business development. From coming up with new product ideas and competitive anaylsis to market positioning, pricing and brand awareness. Will, Benjamin, Zakiyah and James' "Dragons Den" style project focused on a new modular phone, they worked with their Trainer Corrine looking at the environmental, ethical and financial considerations using the PESTLE methodology.
James loved the interactive aspect of the project commenting: "It was really fun, I enjoyed the team interaction and the creative process, having to consider all elements of marketing and selling a product."
"Seeing the the difference from when they walked in the door to completing the training element of the programme has been amazing. They've bonded over their shared experience and encouraged and inspired each other with banter and real friendship. I'm so proud of them and their willingness to learn. They've been a real pleasure."

Corrine Williams, Learning & Development Coach – Traineeships
What is a traineeship?
A traineeship is a course with work experience that gets you ready for work or an apprenticeship. It can last from 6 weeks up to 1 year, though most traineeships last for less than 6 months.
Traineeships provide:
Help with getting work, such as writing a CV and finding a job
A work placement of 70 hours or more
Support with the skills you'll need for an apprenticeship or job in the area you want to work in
A job interview or feedback from an employer
Assistance with English, maths and basic digital skills (if required)
Traineeships & social mobility
Check out this video from Amazing Apprenticeships and the Genie programme where they discuss how traineeships can be a stepping stone into first jobs, particularly for people from disadvantage backgrounds.
Try a traineeship
Try a Mercuri traineeship, brought to you by Learner Engagement, and open the door to a career in Customer Service, Digital Marketing, ICT, Management, Sales or Social Media. Call 0330 9000 800 for more details.