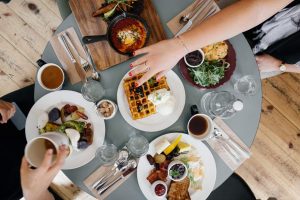 Once upon a time, before the world changed, we organized breakfast meetings. They were civilized affairs and enabled business professionals to network and get inspired whilst enjoying the most important meal of the day.
Today the world is a slightly different place and phrases like isolation, social distancing and variant are commonplace. Not in anyway meaning to sound flippant we are curious as to your opinion and would really appreciate your input into our poll.
What would you prefer?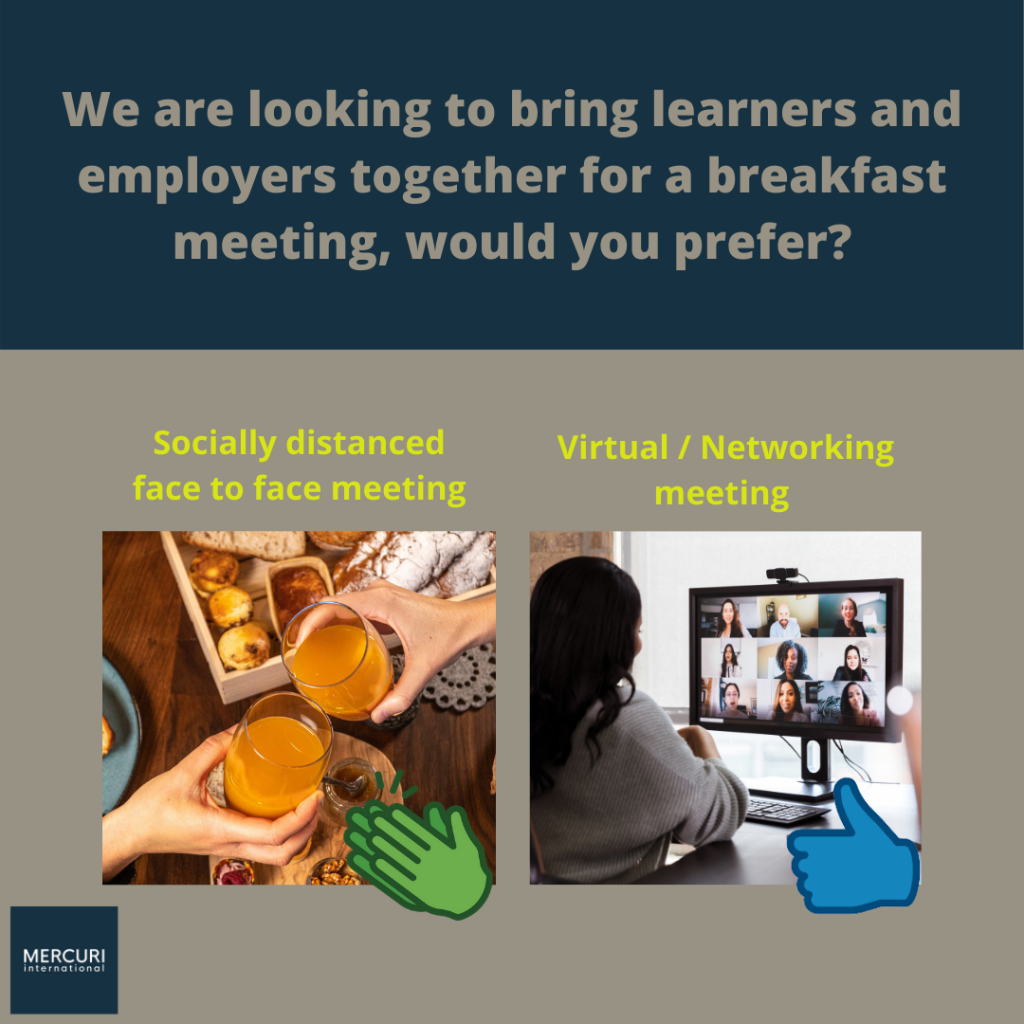 In 2019 our West Midlands breakfast meeting organized with the Insititute of Sales Professionals* (formerly the Association of Professionals Sales), celebrated commercial excellence and the new Sales Apprenticeship. With speakers from E.On, Pearson and Worldpay, the event was designed as the first of many…
Today, in this new, challenging and often virtual world and with the sales apprenticeship now nearly 3 years old we think it's time to celebrate Leadership, Sales and Service talent development. Whether this is in the form of a face-to-face breakfast meeting or virtual networking is up to you.
Click here to go to our LinkedIn post – Clap to choose a socially distanced face-to-face meeting or – Thumbs up if your preference is for virtual networking. Don't worry you are not in anyway obligated, we would just like to hear your preferences.
Institute of Sales Professionals
* On June 24th the APS announced the launch of the Institute of Sales Professionals (ISP), a single, united voice for the entire sales profession. The new organisation brings together the Association of Professional Sales (APS) and the Institute of Sales Management (ISM), led by one team, under one name, dedicated to setting professional standards in sales.