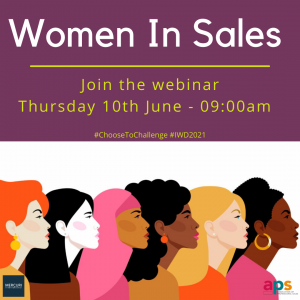 Our panellists on the APS Women In Sales webinar gave us an incredibly insightful and thought provoking session around working in sales today. The panel comprised: Lynn Siggins, Technology Consultant Automation at Rockwell. Chaninah Dzialoszynski, Senior Business Development Executive at BSI. Hannah Saddington, IT Account Manager at Hewlett Packard Enterprise and Julie Nicholson, Head of Academy South at CCS Media Ltd.
"Excellent panel and thought provoking dialogue around being a woman in business and how we can expand and encourage the younger generation to see 'sales' as a professional career. Great session!"
The webinar panellists discussed what attracts or repels women to sales. Often overlooked as a first choice career path some perceive that a pre-requisite for sales success is having the gift of the gab. Sales is often the accidental career choice. The panel were of the opinion that the Sales Executive level 4 apprenticeship programme is profesionalizing the sales world and offering a clearer and more positive entry point. Whether sales people are born or made or even a little of both it is important that the gender imbalance continues to be addressed.
What are the skills, knowledge and behaviours that professional sales people need to succeed?
Empathy, listening, adapting, managing the sales cycle, persuasion, well organized, collaborative…The question posed to the panel was: Are these the skills that women find easier than men? The panel offered a balanced view, while often expressing a difference of opinion. Women often demonstrate high levels of ability in two critical dimensions of sales competence: Listening and Empathy.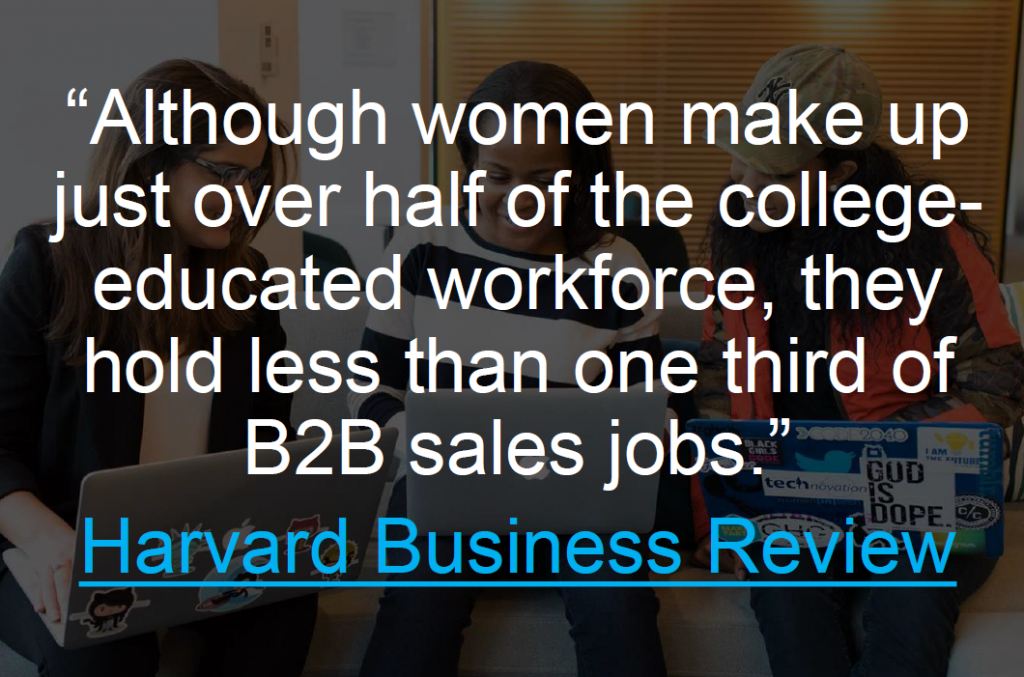 "Really good to listen to such positive comments on women in sales, along with backing up the "gift of the gab" "born with it" & you can't teach sales isn't true and that women sell in a different way. Today's webinar made me feel more positive and confident in my sales role. Wonderful to listen to thank you."
The next 12 months – sales development
Chi, Hannah, Jullie and Lynn were also asked: Over the next 12 months, what do you want to do better and why?
Rebrand and listen more. "Be more Gaga (Be prepared to rebrand)."
Become more proficient selling virtually.
Work more collaboratively, engaging with different stakeholders and flexing our sales style.
Adapt to the virtual selling world and ensure your relevance. Find new ways to create customer conversations.
"Thought provoking, energetic and guaranteed to provoke a response from anyone with sales 'skin in the game'. I thoroughly enjoyed facilitating this discussion. The passion for sale excellence amongst the panel members is tangible!"

Barry Hilton
Continuing the conversation