Mercuri International (UK) Ltd is delighted to announce the appointment of Deborah Bhebhe as Head of Apprenticeships.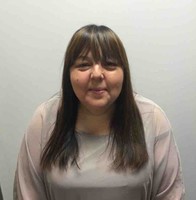 Responsible for leading operational delivery and optimizing client experience of Mercuri Apprenticeships, Deborah's appointment reinforces Mercuri's commitment to become a leading deliverer of apprenticeship programmes.
Deborah joins Mercuri from Birmingham Metropolitan College, where she was Lead for Apprenticeships. Providing effective leadership of diverse Apprenticeship provision. Responsibilities included: Strategic planning and implementation of the business plan; Development of the curriculum offer and managing resources and recruitment. Deborah was also in charge of implementing quality assurance processes inline with the new Education Inspection framework.
"Thrilled to be working for Mercuri who are so highly respected in the sector. Looking forward to supporting them to continue to develop and grow their excellent apprenticeship offer."

Deborah Bhebhe
Prior to Birmingham Met College, Deborah worked as a Further Education Consultant specializing in:
The development of systems, processes and procedures for new ROATP applicants in becoming Training providers delivering apprenticeship programmes.
Implementing quality improvement plans to support rapid improvements across all areas of the Common Inspection Framework (CIF).
"We are excited to have Deborah join our rapidly growing Apprenticeship team. Her appointment, the addition of new coaches and the expansion of our curriculum team strengthens our commitment to offering apprenticeships of the highest quality. Deborah is well regarded within the apprenticeship world and brings with her, huge experience of delivering consistent quality in a learner-centric environment. These are exciting times and organizations such as Mercuri must remain nimble and proactive in rapidly changing business and learning conditions."

Barry Hilton, Managing Director, Mercuri International UK Ltd
A fact about Debbie: "When I was a teenager I wanted to learn another language, so I learnt British Sign Language. I've since taught the basics to my five children."